Obstetrics & Gynecology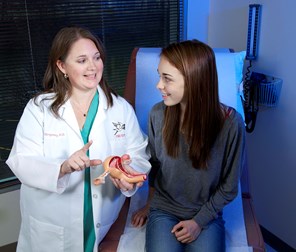 From the first day you arrive in the obstetric gynecologic department you become an integral part of our health care team. More than just observing; you will be performing. You are treated as a valid, respected member of the team and by the end of the rotation you will personally lean how to deliver babies, manage significant complications and perfect your clinical skills in Obstetrics and Gynecology. If you like surgery, there will be more than enough opportunity for you to be an active participant, i.e. even first assistant at some surgeries. Our lecture series, given by resident staff and attendings, will help you master your academic requirements and prepare you for your shelf exam. The skills you acquire will help you in any future residency program...but we hope by the end of your rotation, you choose a residency in Obstetrics and Gynecology and with us in Charleston. We are waiting for outstanding medical students like yourself to join us in Charleston NOW!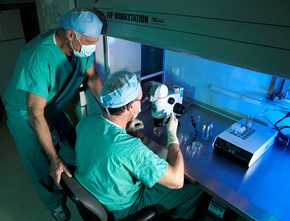 CAMC Women and Children's Hospital opened in 1987 and is West Virginia's only free-standing hospital specializing in the care of women and children. It is the largest obstetric/pediatric facility in the state, providing both acute and tertiary inpatient and outpatient care. We have a 40-bed gynecology unit and a 45-bed labor, delivery, and postpartum unit (including 16 labor & delivery rooms). We are supported by a fully-staffed level III neonatal intensive care unit. We also have an adult intensive care unit with four beds, including two obstetrical ICU beds. There is a pediatrics residency program in house and two pediatric/adolescent floors as well as a fully-staffed pediatric intensive care unit. Our emergency department provides care that is specific to the needs of obstetrical, gynecological, and pediatric patients. Having our own facility makes for a very focused and unique environment in providing obstetrical and gynecological care. Of course, all of the services provided at the other divisions are at our disposal, and we in turn often provide care in those divisions.