Children's Vision Rehabilitation Program (CVRP)
Mission Statement
To provide comprehensive vision rehabilitation services to blind and visually impaired school aged children throughout the state of West Virginia regardless of their ability to pay. The goal of this program is to provide children with tools to become independent and employable by optimizing visual function both at home and school. CVRP's mission is to provide access to the visual environment for children with incurable vision loss through medical eye care, optical devices, assistive technology, educational recommendations and support to local school systems. In pursuit of these goals, a multi-disciplinary team of professionals trained in ophthalmology, optometry, orientation and mobility, occupational therapy and education execute a comprehensive evaluation, treatment plan and follow-up for each student. 
CVRP Clinics

The Children's Vision Rehabilitation Program (CVRP) was established in 1996. CVRP is a "needs-based" program that responds to individual needs of visually impaired children, teachers, parents and related professionals in West Virginia. Clinical vision evaluations, teacher education and mentoring, parent assistance and support, site visitation/student follow-ups, summer camps, and a lending library for optical devices and technology are components that have been identified by teachers and parents that will assist in meeting these needs. The program serves school-aged children, parents, and professionals in the state of West Virginia. CVRP's staff consists of a Pediatric Ophthalmologist (Medical Director), Low Vision Education Specialist (Program Director), Low Vision Education Specialist (Program Coordinator), Orientation and Mobility Specialist, Occupational Therapist, Assistive Technology Specialist, and other administrative support staff. CVRP evaluated six children in the first year and now CVRP evaluates over 100 children per year throughout the state of West Virginia and continues to have a waiting list. The program continues to evolve with new projects based on the needs of the students. When teachers, parents or administrators need assistance, the State Department of Education refers them to CVRP.
2021 Clinic Schedule
Low Vision Clinics
2021 TBA
To refer a student for evaluation, please email the CVRP OFFICE and include the preferred clinic date, student demographic information (address, date of birth, phone number) and in a paragraph format, please send educational information on your student, to include;
school the child attends
grade level
placement
reading medium
what support services the child receives (O&M, OT, PT, etc)
what can CVRP do for your student?
CVRP Child Information Form (to be completed by the Parent/Guardian when referring a child for a clinic)


Summer Institute

The Children's Vision Rehabilitation Program's Summer Institute provides a forum for children of the visually impaired to receive direct instruction on specific skills (i.e. braille, independent living, assistive technology, orientation and mobility and self help skills). Throughout the school year, teachers are focused on subject content and keeping the child current in academics in the regular classroom.  Some of the specific skill may not be addressed, thus creating a need for the institute to address specific skills the children would not get during the school year.
Upcoming Camp Opportunities
Mentoring Institute (all ages)
In the past year, so many things have changed and the need for connections has grown as we have become increasingly isolated throughout the pandemic.  In order to combat the growing need for connection, CVRP has planned an institute dedicated to mentoring our students.  Through February and March, CVRP will host a series of three institutes where we have invited mentors in to connect with our blind and low vision students.  Each mentor will host one session in Morgantown and one in Charleston.  The mentors were chosen due to their varied backgrounds and vast array of experiences that can be shared with our students.  Some of the topics to be covered are: COVID and mental health/wellness, coping with vision loss/blindness, technology, building social relationships, recreation and adventure, balance of relationships, and all that is possible when you are blind or low vision.
Parents and TVIs are also welcome to observe the mentoring sessions; the observations will occur in a separate space via zoom.  *Space in the sessions will be limited in order to allow for distancing.  Masks will be required at all times.  Dinner will be provided at each session.   See our guest speakers bios here!
If you would like to register for this event please click the following link, complete and submit the google form.  
https://forms.gle/FXHdnKVce2gqZVFFA
 St. Lucia Program

CVRP was first introduced to Saint Lucia Blind Welfare Association at the Vision '99 conference as a seminar topic, which addressed needs of the low vision students. A team from the WVU Eye Institute (CVRP) agreed to assess the needs of low vision students (ages 4-12) from St. Lucia and lead workshops (assessments, optics, orientation and mobility, occupational therapy and educational needs). Low vision is one aspect of Eye Health that needs to be addressed in St. Lucia. The World Health Organization (WHO) maintains that addressing low vision will be the greatest up-coming challenge in the eye-health world.
CVRP made its first mission trip to St. Lucia in November 2003 and returns annually. Children on the island received surgery, low vision evaluations, optical devices, glasses and interventions in the school settings. Medical and Educational professionals participated in training sessions. The team will return annually to follow-up on patients and new patients. The outcome of this program is to create a foundation and provide tools and materials to maintain this program in the absence of CVRP.
Mentor Program
The "Retain, Retrain and Recruit" program provides education, training, support and technical assistance in an effort to maintain and recruit quality professionals in the field. Vision professionals in a geographically challenged state such as WV are frequently isolated, with limited professional development and peer networking opportunities. This program would include but not be limited to educational seminars; literature-based resources, technical assistance, conferences and a website/list serve to access current vision related information.
Contact Us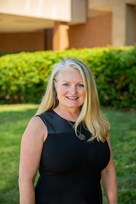 Rebecca Coakley, M.A., CLVT
Program Director
Email: coakleyr@wvumedicine.org
Phone: (304) 598-6970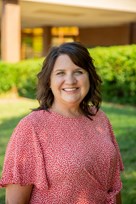 Paula Lang, M.A., CLVT
Low Vision Education Specialist
Email: langp@wvumedicine.org
Phone: (304) 598-6965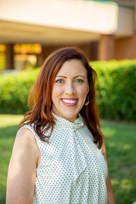 Ellen Blaydes, M.A., COMS
Outreach Specialist
Email: ellen.blaydes.m@wvumedicine.org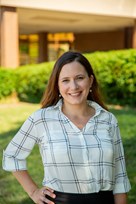 Bethanie Mateer, M.A., COMS
Outreach Specialist
Email: Bethanie.mateer.m@wvumedicine.org
Mailing Address:
WVU Eye Institute
PO Box 9193
1 Medical Center Drive
Morgantown, WV 26506
Fax: (304) 598-6928
Resources
Websites:
Teaching Students with Visual Impairments
Texas School for the Blind and Visually Impaired
WV State Department of Education Blind & Low Vision
Publications:
Media: