Message from the Chair of Pediatrics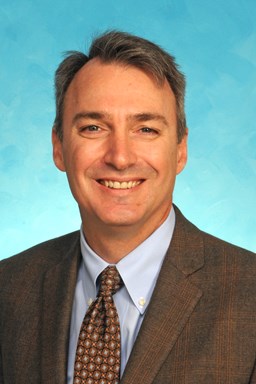 The Department of Pediatrics at West Virginia University School of Medicine and the WVU Children's Hospital form a large community of professionals dedicated to providing the finest possible pediatric patient care, education and research. Providing medical care to children, training the pediatric specialists of the future, and developing new therapies for the next generations is a weighty responsibility, but at the same time it is a great privilege and an extraordinary mission.
Furthermore, it has strategic importance for the wellness and growth of our state and broader geographic region, as 21% of the population is under age 18. These several hundred thousand children represent our future, but many of them are at high risk for health problems. If we can improve their health as children, we'll have a huge effect on their long-term health as they grow into adults.
Our core mission is to improve the health of young people in our state and broader geographical area. We strive to help children stay healthy; but when they do need medical attention, we want to be able to offer them everything they need without traveling far from home. We're also the region's choice for mothers at high risk for complications in pregnancy and childbirth. Parents will settle for nothing less than first-rate care when the health and even the lives of their children are at stake. For this, excellence is our standard, and our success in upholding that standard is the reason our institution has become the region's leader for pediatric and obstetrical care.
But we are not satisfied. We continue to grow rapidly by recruiting new pediatric specialists to extend the range of care, including recent additions in cardiology, neurology, nephrology, and pulmonology. Just within the past year we opened a new 20-bed pediatric intensive care unit that is as advanced as any in the world and we are now getting ready to expand our newborn intensive care unit to meet the ever increasing demands of our region. And to extend our services to the neighboring areas, we have recently activated a ground medical transport team which complements our emergency air transport services.
In addition, we are constantly adding new child-friendly technology, like our cardiac catheterization and electro-physiology lab and the NeuroLab for children with epilepsy and other neuromuscular problems. In the near future, we will activate a new center for pediatric procedures dedicated to bronchoscopy, gastrointestinal endoscopy and monitoring, biopsies, and any other specialized intervention needed to provide state-of-the-art care to infant, children and adolescents. We will also have a cutting edge pulmonary function testing lab to measure any aspect of respiratory function and exercise performance in children with asthma and other respiratory conditions.
As delivering excellent medical care requires team work, physicians are only part of the equation. WVU Children's Hospital has been awarded Magnet Status for Nursing Excellence by the American Nurses Credentialing Center, an arm of the American Nurses Association. Only 2 to 3 percent of hospitals nationwide have achieved this coveted status. Children's Hospital is the only pediatric hospital in West Virginia to receive the Magnet designation.
WVU Children's Hospital is also the only hospital in West Virginia participating to the Children's Miracle Network, an international non-profit organization including 170 hospitals dedicated to helping children by raising funds and awareness for children's hospitals throughout North America. Thanks to the hospitals, stations and sponsors who make up the Children's Miracle Network team, thousands of children are winning the battles of their lives every day.
We are also thinking about the future. The WVU Department of Pediatrics has a robust pediatric residency program, which takes advantage from a strong didactic educational curriculum, highly involved faculty, and the unique characteristics of our patient population to provide the comprehensive training necessary to prepare young physicians for a successful future in pediatric medicine.
Furthermore, our basic, clinical and translational scientists operating in the Robert C. Byrd Health Sciences Center within the Pediatric Clinical Research Center, the Pediatric Basic Research Core, and the Pediatric Epidemiology Section are hard at work in areas ranging from cardiovascular risk factors to obesity, from cancer to epilepsy, from environmental medicine to asthma and cystic fibrosis to find new cures for sick children, propelled by increasing federal, state, foundation- and industry-based funding and support.
I hope our website will familiarize you with the many services and resources offered by the Department of Pediatrics and Children's Hospital at West Virginia University, convey our enthusiasm for continuing improvement in the future, and express our commitment to excellence in serving your children and supporting your families in any way we can.
Charles J. Mullett, M.D., Ph.D.