Facilities
New WVU Medicine Children's Hospital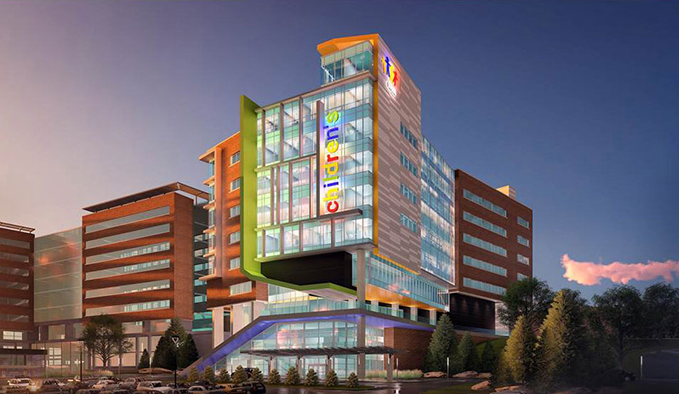 We have also announced a new Children's Hospital to open during the 2020-21 academic year. The 10-story tower will feature more than 150 beds along with operating rooms, cardiac catheterization and endoscopy facilities. To better serve the women and children of the state, outpatient clinics will also be located in the tower.  Please use this link for more details.
WVU Medicine Children's Hospital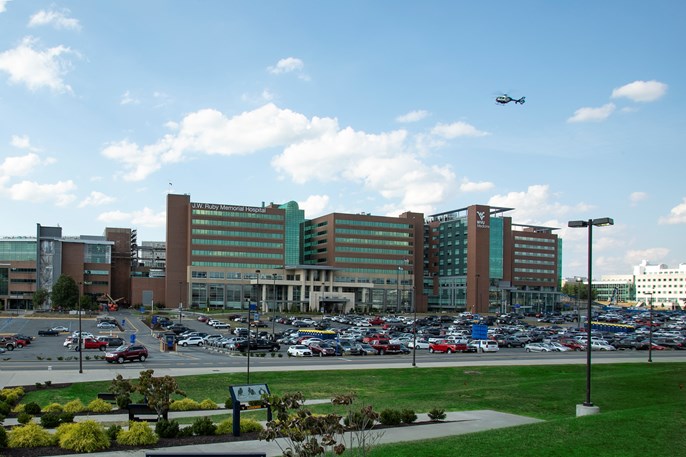 WVU Medicine Children's Hospital includes 29 pediatric beds and adolescent beds, 19 pediatric intensive care beds, 39 neonatal intensive/intermediate beds, and a 20-bassinet normal nursery. The facilities are located on one floor of the University Hospital. Besides colorful, child friendly rooms, we have full-time child life specialist, playroom and outdoor playground. Clinics are held at the Physician Office Center located on campus.
University Town Center Pediatric & Adolescent Practice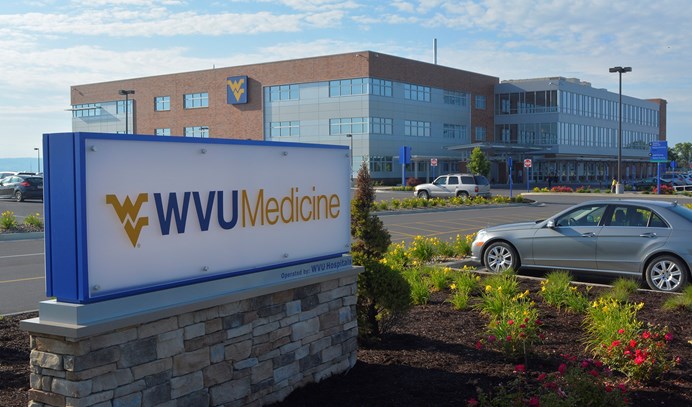 The WVU Pediatric and Adolescent Practice is staffed by pediatricians and nurses specially trained to care for children from infancy to young adulthood.  This spacious facility is conveniently located close to the I-79 interstate in the University Town Center commercial development.  It also offers fantastic views over Morgantown and the Monongalia County Ballpark. 
Pediatrics at Chestnut Ridge Hopsital & Health South Mountainview Regional Rehabilitation Hospital
The nearby Chestnut Ridge Hospital, a psychiatric facility, offers inpatient adolescent and outpatient child/adolescent services. Health South MountainView Rehabilitation Hospital is also on the HSC campus and has a pediatric rehabilitation unit which is the largest such unit in the region.
Ronald McDonald House
The Ronald McDonald House is a one-minute walk from the hospital. It provides a "home away from home" for critically ill children and is owned and operated by an independent, non-profit volunteer organization. It is the largest of three such houses in West Virginia. The Rosenbaum Family House is also available for adult patients and their families.
Health Sciences Center

The Health Sciences Center includes more than 1,500 students in Medicine, Dentistry, Nursing, Pharmacy, Physical Therapy, and Medical Technology. West Virginia University has also established a School of Public Health. The close proximity of these other health professions schools enhances the educational experience through intensive interdisciplinary interactions. The Center is located on a hilltop overlooking the 146-acre Evansdale campus of West Virginia University.
Childcare facilities for resident children
The hospital has a day care center for children from birth through school age. As hospital employees, residents will have access to this facility for their dependents.
Telemedicine
Through our extensive telemedicine network, residents and physicians from across the state have access to our conferences and clinical consultation with faculty on campus.