Stitzel Award for Educational Media
Call for Submissions: The Robert E. Stitzel Award for Student-Generated Educational Media in Pharmacology
Applications accepted beginning December 2, 2019 and deadline is March 3

, 2020. 

Please email submissions or requests for additional information to kwoodfork@hsc.wvu.edu
Do you make your own study aids? Do you love to draw or make videos? Some of the major board preparation materials for health professional students (e.g., First Aid, Sketchy) got started when their founders were designing their own study aids as students. If you are a budding student educator, then the Robert E. Stitzel Award is here to recognize you.
The Stitzel Award Competition is soliciting submissions of pharmacology educational media from students in any health professional or graduate program within the WVU Health Sciences Center. Media can be in various formats, for example a video(s) explaining a difficult concept, or a series of mnemonic-related drawings (i.e., "Sketchies") to make memorization of facts easier. The topic of the submission must be related to content in a WVU pharmacology course(s), and the submission must be the student's original work. Entries will be judged by a committee of pharmacology and physiology faculty members, and a prize of $1000 will be awarded to the student who submits the clearest, most engaging and most relevant piece of educational media.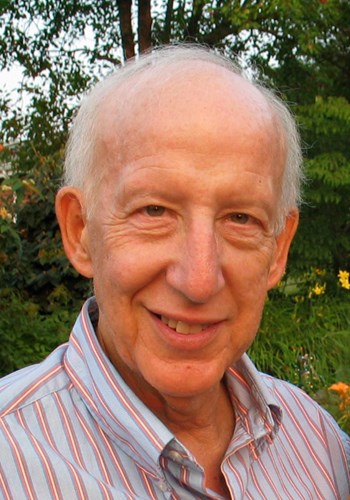 This award was developed to honor the memory of Robert E. (Bob) Stitzel, Ph.D., an extraordinary pharmacology educator at WVU. Bob began as an Assistant Professor in the Department of Pharmacology in 1965. He served as Assistant, Associate and Interim Chair of the Department of Pharmacology and Toxicology, then finally as the Associate Chair of the Department of Biochemistry and Molecular Pharmacology until his retirement in 2007. He also served as the Director of University Graduate Studies from 1991-2007. Bob was the co-editor, along with Robert Craig, Ph.D., of six editions of the highly-acclaimed textbook, Modern Pharmacology. Throughout his career, Bob was an integral piece of the pharmacology education process in the graduate and health professional programs at WVU. Years, even decades after graduation, students remember how Bob found ways to make seemingly dry and daunting pharmacology information fun, memorable, and relevant. It is in the spirit of Bob's dedication to the pharmacology education mission that this award was developed.
For more information, contact Karen Woodfork at kwoodfork@hsc.wvu.edu.
Previous winners:
2019
Shane Jafri
Sundus Lareef
Trey Vanek