Italy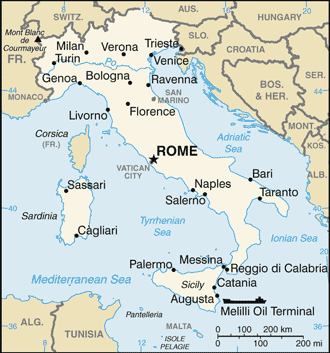 Application Process
Application for this rotation is through Dr. Melanie Fisher. Copies of your passport and travel insurance will be required. Be sure that your passport is valid more than 6 months after the departure date.
Clinic
This a small mountain town in southern Italy. We were exposed to the ins and outs of a socialized medicine state as well as various sites in which this took place.
Our first day was spent with introductions of some of the main administrative physicians and staff at the hospital as well as a tour of the facilities. Each subsequent day, we were met or picked up by a representative from the hospital and taken to various places throughout the city. While in the hospital, we had the opportunity to view multiple areas include Pediatrics, Internal Medicine, Labor and Delivery. We saw the distinction they made between inpatients and outpatients and how different situations were handled. We discussed the similarities and differences between our cultures and how that contributed to the way health care was delivered. We also were invited to view the Surgery suite. Some examples of the types of cases seen included vascular, c-sections, and hernia repairs. In addition, we visited some local private practitioners and ancillary health facilities throughout the town.
In all cases, the students and I felt very welcomed and received a warm greeting from not only the physicians, nurses, and staff, but from the patients as well. They were excited and honored to have medical personnel from a large American university to visit and see what things were like in their town.