Paraguay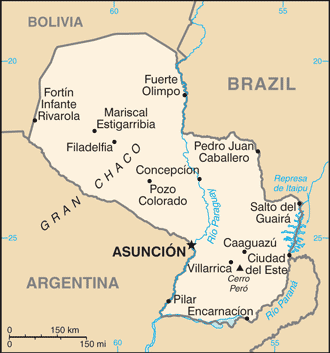 Application Process
Application for this rotation is through Dr. Melanie Fisher. Copies of your passport and travel insurance will be required. Be sure that your passport is valid more than 6 months after the departure date.
Clinic
Set in Asuncion City and inviting subtropical climate, the Universidad Nacional de Asuncion (UNA) School of Medicine provides a variety of enriching programs for visiting practicing physicians, fellows, residents, and medical students.
The Visiting Medical Student Program enriches both the Universidad Nacional de Asuncion (UNA) School of Medicine and the visiting medical student. Applicants must be in good academic standing and actively progressing toward a Doctor of Medicine degree, and receive academic credit by the home school.
The Observer Training Program is designed for all international medical students who wish to update their clinical and educational skills in a particular specialty. Each observer will be matched with a faculty member who will serve as their mentor during their observer training at the UNA School of Medicine. The goal of this program is to provide a strong clinical experience, as well as a basic overview of the Paraguay medical system.
The Universidad Nacional de Asuncion Facultad de Ciencias Medicas Hospital provides clinical electives for students in Pediatrics, Gynecology/Obstetrics, Internal Medicine, and Surgery. Housing will be provides for all visiting students at no cost. The student apartments are single or double rooms with private bathrooms, central AC, cooking utensils, refrigerators, cleaning service twice a week, and laundry service once a week at no cost. Food service for breakfast, lunch, and dinner hours are at no cost.
All international students receive a student handbook and must participate in a talk on student management and biosecurity the first day of the rotation. The student must wear clinical attire and scrubs. Arrival dates must be sent two weeks before arrival, including flight number and arrival time to coordinate with the minibus of the Faculty of Medicine to find the student at the airport. The student is not allowed to travel to bordering countries during the time of the internship. A free course of Guarani language twice a week is offered at the Hospital de Clinicas if the students are interested.