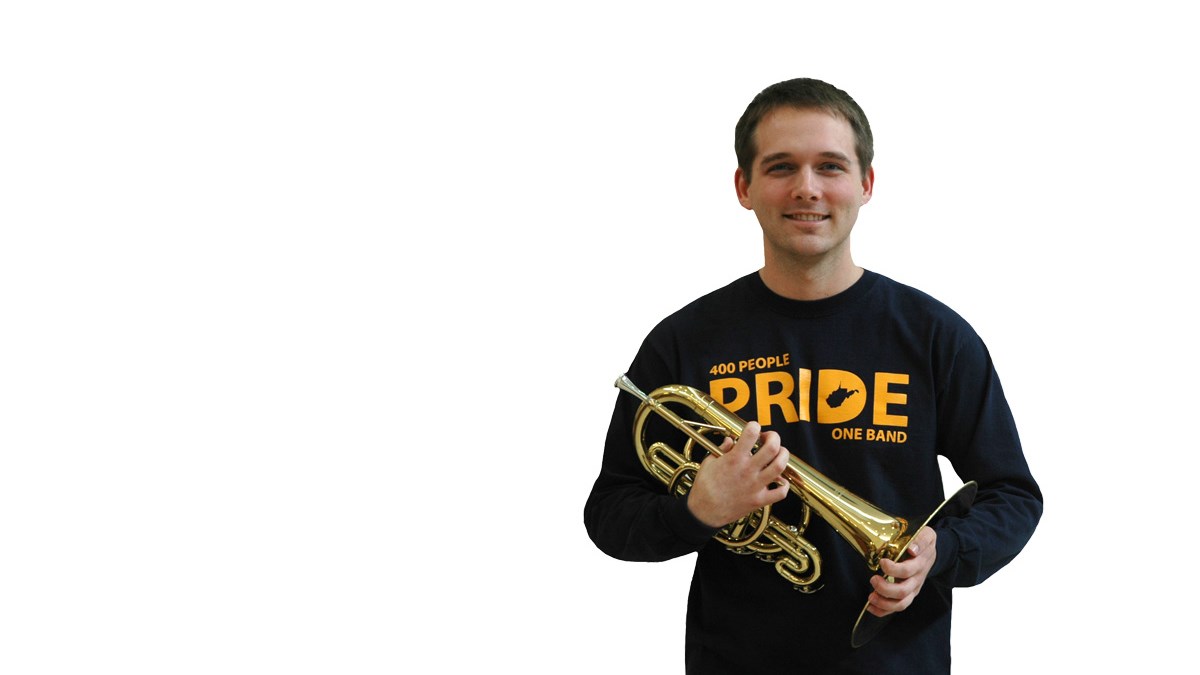 Undergraduate Degree:

Medical Laboratory Science, West Virginia University
1. What made you want to get your MD degree at WVU?
I had a good undergraduate experience at WVU. I didn't want to go anywhere else and because of the medical technology program I was able to meet some of the faculty members earlier.
2. What made the program so appealing?
The program was appealing because of the high ranked rural medical program. That was a big factor for me since I am from a rural area. I knew it would be an easy transition with the focus this school has on rural medicine.
3. What is your favorite part of the program?
I really enjoy the shadowing. It gives me a chance to see what I will become at the end of medical school. I also like how I get the chance to see the various specialties so early on.
4. What made you want to become a doctor?
I always wanted to become a doctor, but when I was in middle school I had a sister that was born premature. She had lots of health problems and I felt so helpless I knew I wanted to become a doctor.
5. How do you balance home, school, and a social life?
I'm still trying to figure it out. I have goals for every hour of the day and I work to meet them. I also always try and do my best.
6. What do you think of the programs community service requirement?
I think it is good. It forces me to get out of studying and being inside all of the time. I don't know how much I would do that if it wasn't a requirement. I've volunteered at the Ronald McDonald house and band camps that I will do again this summer.
7. What are your goals after graduating?
It is hard to always see past tomorrow. I want to get into a good residency and start my career. I've liked everything that I've seen so far so I'm not sure what area of medicine I will chose at this point. I also decided to go to the Martinsburg campus because I know it is very hands on and more rural for my last two years.
8. What is your favorite thing to do outside of school?
I enjoy being outside; running and exercising. I spend so much time inside studying that it is a nice to get outside for a while.
9. Do you have any advice for anyone thinking about medical school?
Make sure it is 100% what you want to do. Don't go into medicine for the wrong reasons. I also would highly recommend taking biochemistry as an undergraduate. I feel like having more of that background would have helped me more last semester.
10. Since you are a Pylon Ambassador, what do you think of that program?
I think it is good. It shows outside people who the students are and allows us to have more of an input. I feel it gives us a side of the school that we wouldn't be able to see otherwise.
11. What was the best thing about being part of the 'pride of WV'?
I made friends for a life time. I learned to manage my time between my major and being in the band since it is such a time commitment. The band became like my family.