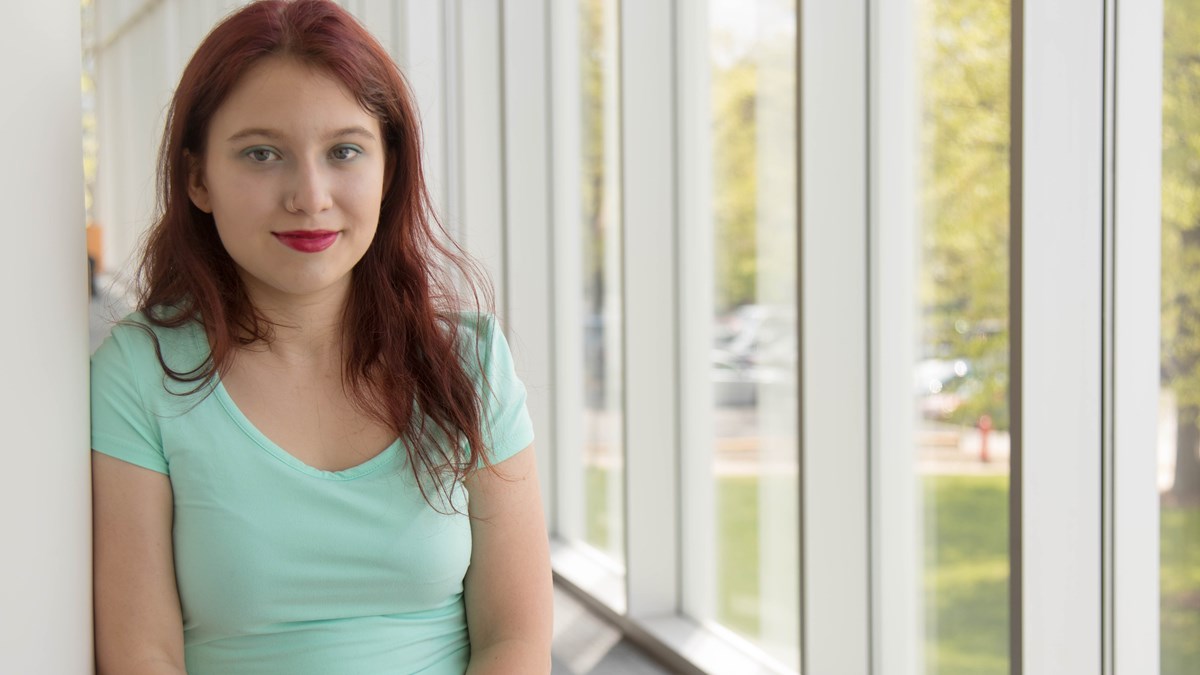 Hometown:

Manassas, Virginia
At the age of seven, a big book of prescriptions piqued Shelby Bradford's curiosity, marking her affection for medicine.
"Of course I didn't understand any of the words, I just went straight for the pictures," Shelby recounts. "That's when my mum said 'let my daughter be a doctor and not anything else.'"
A few years later, this early premonitory sign further materialized.
"Somewhere around the age of 10, I got into shows like CSI, House and others, and I realized that I really liked learning about infectious disease as well as what causes it," she said.
Shelby, a native of Manassas city, Virginia, moved to Harrison county, West Virginia at the age of nine. After completing high school, she discovered the Immunology and Medical Microbiology program (IMMB), an array of specializations that echoed her interests.
"I looked into the biology major, and thought it was something I could really do," Shelby recalls. "I could specialize in infectious disease or cancer biology, so I applied and got in."
Asked about why she chose WVU, Shelby said her decision was solidified when she was on tour with a college preparatory program called Upward Bound.
"We took a tour on literally the rainiest day you can imagine, and I fell in love with the campus," she said. "I am this little introvert that feels 'ooh, people', so on the rainiest day, the campus was quiet, and it felt really nice!"
As an undergrad, Shelby further paired the in-depth understanding of the related disciplines of immunology and microbiology that the program offers with research.
"I got into research through Dr. Rosanna Schafer, and I am now assigned to Dr. Mariette Barbiere working on pseudomonus orginosa, an opportunistic pathogen that infects mainly people with a comprised immune system," Shelby explained. "Because of pseudomonus orginosa, Cystic fibrosis patients usually only have a life expectancy of maybe 30 years, and with modern medicine it has been increased to 50 or 60; so it's a really big issue.
Shelby praised how as an undergraduate student at WVU she had the opportunity to do hands-on research with actual investigators and researchers, paving the way for potential breakthroughs either by increasing the time of life for these patients or at least maintaining a better quality of life.
"We won't know the actual increase in life expectancy for these patients until we get there 'with a vaccine'," Shelby said. "But if you lower the risk of getting the infection, you could add years to their lives as well as just simply decreasing the likelihood of hospital acquired infections."
Reflecting on her experience in the Immunology and Medical Microbiology program at WVU, Shelby labels it as intimate and rewarding.
"The classes for our major are small, and that is great because you get to have these fantastic, personal relationships with the professors; they really get to know the students," Shelby elaborated. "This social network complemented by resources and labs expand the breadth of our knowledge as it gives us the hands-on experience."
Shelby may be on the fence about pursuing a post doctorate degree or getting a master's degree first. She remains, however, steadfast in her desire to continue graduate studies as well as exploring other areas.
"I would like to continue doing research to see if it is something I would like to do as a profession," she said. "I would also love to be a professor because I really enjoy teaching. I was the person everyone went to for biology tutoring. I am also mulling over the possibility of going into the industry for a few years."