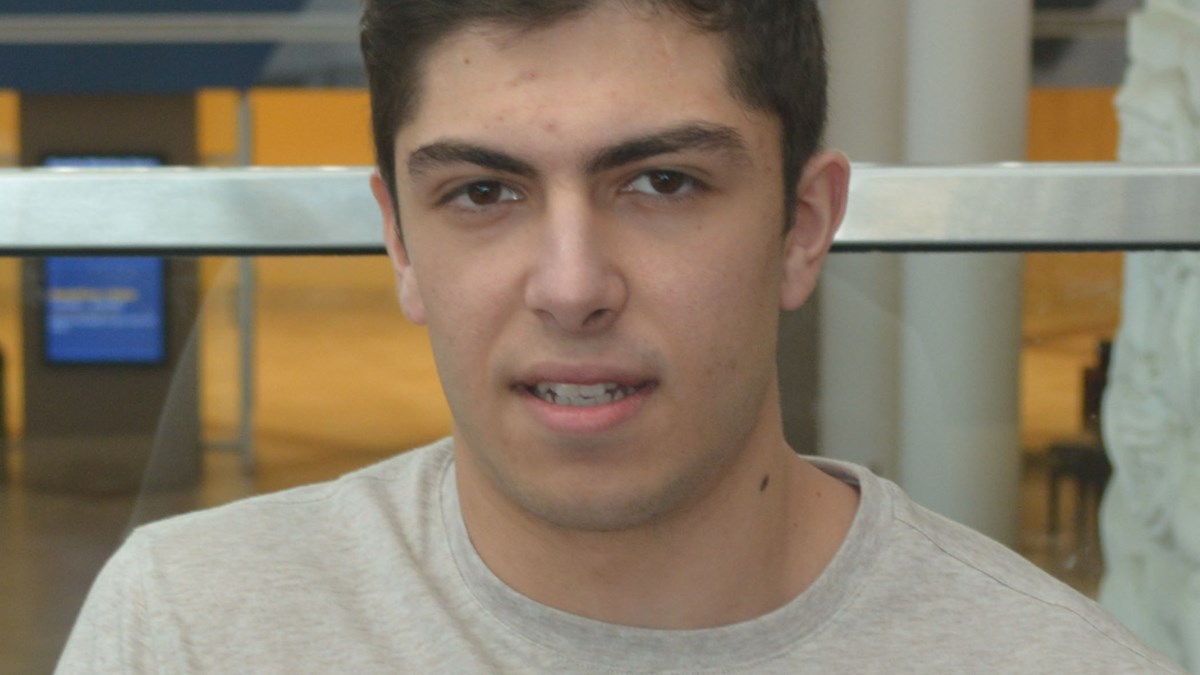 Hometown:

Morgantown, WV

Undergraduate Degree:

Biology/Minor in Physics & Mathematics
What made you want to get your MD degree at WVU? 
I grew up in Morgantown and WVU has always been the life of the town.  My dad also works here and I always thought this is where I would go.  Early on when in my undergraduate studies I realized what goes into a good medical school.  WVU is able to offer us a good medical education.  In addition to that WVU School of Medicine also has a great support system with the faculty.  
So far, what is your favorite part of the MD program? 
I like the fact that the Dean's (Drs. Ferrari and Cottrell) and the faculty all want you to succeed.  The upperclassmen and my fellow first year also want everyone to succeed.  In medical school you have enough to go through and we have a support system and make it easier on us. 
What made you want to become a doctor? 
I have always wanted to become a doctor since before I could remember.  I have always like science, but I never wanted to be a scientist since I wanted to work with people.  My mom was a physician years ago (she used to practice overseas, but has not in a long time) and this is my way of carry on the tradition.   
How do you think your 3rd and 4th clinical years will be unique since you are part of the Morgantown Campus?
In Morgantown, we have all the specialties in the state.   Also, all the more complex cases come to Morgantown so I feel like I will be able to see more.  I also feel like it gives me endless opportunities in medicine with Ruby Memorial Hospital.  Plus Morgantown has the university feel, the undergraduate students, and the towns atmosphere is at time electric.   
Did the programs orientation week help you get to know your classmates, faculty/staff, and get you acquainted with Morgantown before classes officially started?
Since I lived here before I already knew the town and campus.  It was nice being able to meet classmates (as many as you can).  It was nice to start being able to make connections with them.  I also enjoyed seeing the faculty before everything really gets going.  If I was from out of town and classes were the start instead of the orientation I feel like I would have missed out on a lot of social interactions.   
Do you have any advice for anyone thinking about medical school? 
It is wonderful!  I thought it would be really bad or difficult, but it is not.  You learn how to make the most of your time.  You learn to use the time you have off to do something that you really enjoy.  It is a wonderful opportunity to be in medical school.  If you think medical school is something you want to do you should shadow doctors and get an idea of what it is like.   
What activities help keep you a well-balanced medical student? 
My classmates keep me well balanced.  We have a social chair who helps plan activities.  My class makes it a point to get outside and play soccer or volleyball.  We have an MS1 soccer team and play on Thursdays.  Everyone in the class tires to do organized activities to give us all a break from studying and have some fun.   
So far, which wellness event has been your favorite?  
 We have had so many great one it is hard to pick, but I would say Fright Farm.  I had never been there before. I know it sounds crazy being from here, but I never made it until my first year of medical school.  It was a blast.  Over my spring break I will be going to New Orleans and helping build homes for Habitat for Humanity with my classmates.  I like working with my hands and this is a service trip with my classmates.  It will be fun after a long semester to just get a way and relax.  I am also excited to try the food.  
What plans do you have for the summer between first and second year? 
I will be doing research with Dr. Spirou here at WVU.  It is in neuroscience and otolaryngology.  I have worked with Dr. Spirou before and I like the lab and the science behind it.  You are able to learn so much.  It helps you become a thinker and a problem solver.  Research applies to the future and you are able to think through problems and help solve them.   
What are your goals after graduating? 
I do not know what area of medicine yet, I just always knew I wanted to be a doctor.  I do know that I want to work in an academic hospital like Ruby Memorial.  I think it is a great opportunity to teach residents and students.  It brings some level of excitement and energy to medicine.