General Surgery Residency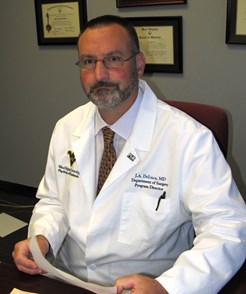 The General Surgery Residency is a traditional educational program that recruits the most competitive candidates and trains them to become competent and safe surgeons. It is expected that they will become clinical and academic leaders in their communities. The program provides unmatched clinical and operative experience: a graduating resident would have performed more than 1,250 major procedures at the completion of their training (please refer to the "services" tab for further details and samples of the resident's exposure). A significant percentage of the cases are done laparoscopically or robotically. Charleston Area Medical Center (CAMC) is a 900-bed plus tertiary care facility, and because there are no similar institutions in the area, the volume and type of surgical pathology seen is unique. Patients are referred from all areas of the state, and so the experience of faculty, residents and medical students is remarkably varied and solid. Residents who begin their practice after training are exceedingly comfortable with any surgical situation they face. A strong didactic program of structured lectures is designed to educate and update. Every week the faculty and residents participate in mortality and morbidity conferences, grand rounds, and resident presentations. There is a weekly trauma conference, tumor board and breast conference. Additionally, journal club, mock orals, and clinical discussions are part of the educational exchanges taking place on regular basis.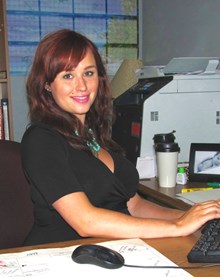 The faculty of the department of surgery has 27 members, all of them highly trained and strongly interested in education. All specialties are represented, including general, acute care, breast, colon and rectal, endocrine, vascular, trauma and critical care, minimally invasive, robotic, and surgical oncology. The faculty, residents and students interact in an atmosphere of camaraderie and respect, a truly conducive medium to practice and learn. The department members are closely united, and faculty turnover is almost non-existent. There is a strong effort in standardization of surgical therapies, based on known quality indicators which are adhered to and reported regularly. Many of the department members are leaders in national and international organizations, and the research they produce has had and does have an impact in the paradigms of care of many surgical areas. Many of them have served locally as well, as chief of staff, committee's chairmanships, quality officers, and so on.
The program graduates four surgeons yearly, and the preliminary positions are about to disappear because they have been taken up by residents who will enter the vascular residency program after completing their second year of training. Residents, therefore, take call every fifth day, on average. Our graduating residents have also been able to enter fellowship programs in the specialty of their choosing, and several of them return to our institution and practice in their field of expertise.
Tutoring sessions are held every week, unless circumstances make one or more members of the faculty unavailable. During these sessions, the students present clinical cases, and discussions are held dealing with all aspects of surgical management.

At Charleston Area Medical Center:
More than 30,000 surgical procedures are performed every year.
The largest number of cancer cases in the state receives treatment at its American College of Surgeons accredited Cancer Center. The Cancer Center manages more than 51,000 patient visits a year.
A new, state-of-the-art Cancer Center facility is opening its doors in May 2015.
More than 12,000 heart catheterizations are performed every year.
1400 open heart procedures are performed every year.
There are 105,000 emergency room patient-visits every year.
The emergency room has just been expanded and remodeled at the Memorial Campus.
Charleston Area Medical Center:
Is the only center for kidney transplantation in the state.
Is the most important regional center for neurosciences.
Has the only Level I Trauma Center in the region, accredited by the American College of Surgeons.
It has the first and oldest breast center in the State and the only one in the region accredited by the American College of Surgeons.
And so, the significantly large clinical volume and the variety of pathology treated at CAMC allow physicians in training to accumulate an unparalleled experience. We are pleased to know you might be interested in our program, and we would be equally pleased to answer any questions you might have.