Medical Students Clerkship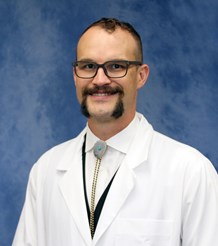 The department of surgery is pleased to welcome medical students to what we believe is an exciting educational eight-week experience. It is the intention of our educators to acquaint students with the diseases and clinical presentations that are usually approached by surgical means.
We hope medical students will recognize that surgery goes beyond the operating room. So, pre-operative and post-operative management is as significant an element as it is to understand the indications for any surgical intervention. This is particularly important, because students, regardless of their final specialty choice, must be capable of answering the questions that their patients will have about the appropriateness and conduct of a surgical procedure they might be anticipating.
During their eight weeks rotation, medical students will be exposed to a variety of surgical subspecialties, and they will acquire basic and required concepts that will help them as they progress in their training. The faculty expects that students will place lectures as their first priority, unless an unusual situation should arise. Substantial and successful efforts have been made to improve the student's lecture experience. They have been designed not just to cover basic and important areas of surgery, but also with the idea of providing information that will serve the students during the remaining of their medical school training. We do encourage the students to be present in the operating room when possible, because to see the pathologic process being treated will leave a lasting educational imprint, but the focus should not be placed in learning how to perform a procedure, instead, it should result from the concepts of care leading to a surgical decision.
Tutoring sessions are held every week, unless circumstances make one or more members of the faculty unavailable. During these sessions, the students present clinical cases, and discussions are held dealing with all aspects of surgical management. At the Charleston Division of West Virginia University/Department of Surgery, students rotate through the services of general surgery, vascular surgery, trauma and critical care, and specialties.