Research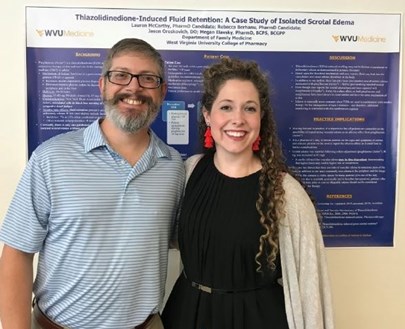 The Department of Family Medicine's Research Division works with the West Virginia Research Network on various projects throughout the state.
Broadly stated, the research mission of the Department of Family Medicine at WVU is to disseminate information and to implement programs relevant to the discipline of family practice and to the population of West Virginia which tends to be more rural and elderly, less educated and also economically disadvantaged when compared to the rest of the nation. Within recent years, this mission has taken the form of more specific objectives:
Enhance the potential for evidence -based family practice research in academic and community settings;
Study and address the impediments to recruitment and retention which have caused a chronic shortage of family practitioners in rural West Virginia;
Emphasize preventive health care by conducting population-based studies focusing on those highly prevalent diseases and behaviors most detrimental to the health status of the population of the state.
Programs and studies have been implemented to begin the process of accomplishing these stated specific objectives.
Dr. Amie Ashcraft has been an influential part of our Department and increasing the amount of research projects we (as a whole) have been involved in. She has been a beneficial source of help with our residents and their part in research projects as well. As her research influence increases and networking capabilities grow we look forward to the future projects.
Many of our faculty and staff members are hard at work submitting research articles and work to be published and features. You can find more information about recent publications, grants, presentations and projects in the links under the research section.