Faculty Presentations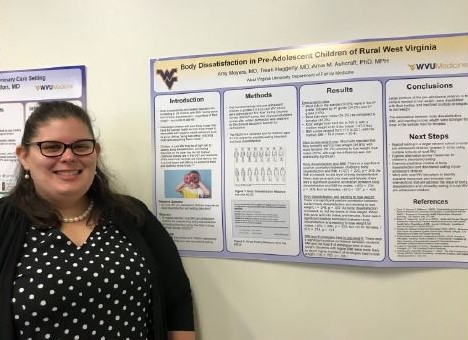 Our faculty have a wealth of expertise, and Family Medicine residents and students are encouraged to seek them out for guidance. You can view listings for each faculty and staff who have had articles published. In addition to recent publications each listing also included research strengths and mentoring interests.  We encourage you as a student, resident, or just website visitor to read through each of the listings and browse recent publications that highlight our talented family medicine team.
Recent Publications and Presentations
Burrell CN, Sharon MJ, Kessell M. (2019). Unexpected Viral Illness in an Urgent Care Setting: The Re-Emergency of Mumps, Measles, and Varicella. Journal of Urgent Care Medicine.
Drs. Ponte & Elavsky's manuscript, "Two Heads Are Better Than One- Practical Smoking Cessation Tips for the Diabetes Educator," was accepted for publication in American Association of Diabetes Educators In Practice. 
Jun Xiang was an author on the brief report, "Difficult Conversations: Training Medical Students to Assess, Educate, and Treat the Patient With Chronic Pain," that was published in Academic Psychiatry.
Grants Awarded
Dr. Barbara Cubic, PhD was awarded a grant for training of Psychology Doctoral Students in the Assessment and Treatment of Opioid and Other Substance Use Disorders in an Integrated Primary Care Setting. This grant will be funded by Health Resources & Services Administration Graduate Psychology in Education Grant.