Research Projects
Featured Project: SexEx Rural App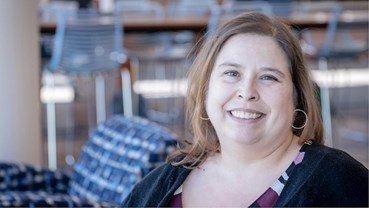 Dr. Amie Ashcraft is developing an app to train key personnel in rural areas how to identify and report one of the lesser known elements of the opioid epidemic-child sex trafficking.
"Trafficking is often done to fuel someone's illicit drug habit," said Amie Ashcraft, Ph.D., M.P.H, director of research for the Department of Family Medicine. "In West Virginia, we've only recently started appreciating that it's happening here."
In its first phase, the prototype of the desktop and mobile app — SexEx Rural — will focus on training for public school personnel and county health department staff. In addition to training on how to identify victims, the app will also connect trainees with a searchable resource center that includes available resources for reporting and supporting victims, such as local phone numbers for rape and domestic violence crisis centers, first responders, and crisis hotlines. The Centers for Disease Control and Prevention National Center for Injury Prevention and Control is funding the development and testing of the prototype app through a Small Business Innovative Research (SBIR) Phase I grant for $225,000 over 12 months. Two other principal investigators from DFusion and ETR Associates will also be involved in the app's development and testing.
Dr. Ashcraft recently worked with the STEPS at WVU to film content for the SexEx Rural App.
Read more about the app it's research and progress by reading the SexEx Rural newsletter