Training Technology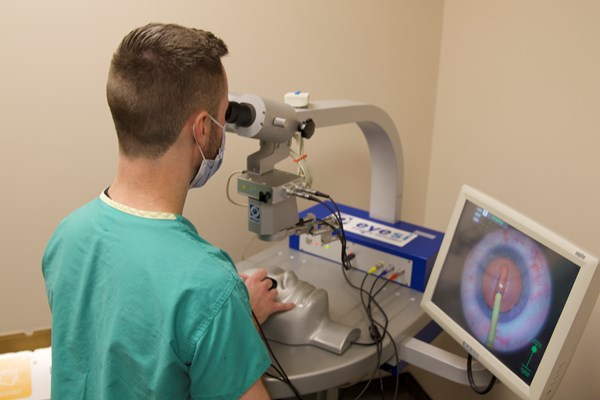 We offer residents a variety of technology and tools to refine skills during their training at the WVU Eye Institute. Some of the program's highlights include:
EyeSi
The EyeSi simulator is a simulated surgical training experience that helps residents perfect their cataract surgery techniques before entering the operating room. It is used to refine surgery techniques, such as controlled hand movements and limited tremors for the delicate procedures ophthalmologists regularly perform.
Additional information
The EyeSi simulator has benefited more than 40 residents since arriving in 2007, and we were one of the first training programs nationally to offer it. You can read more in-depth about the training here.