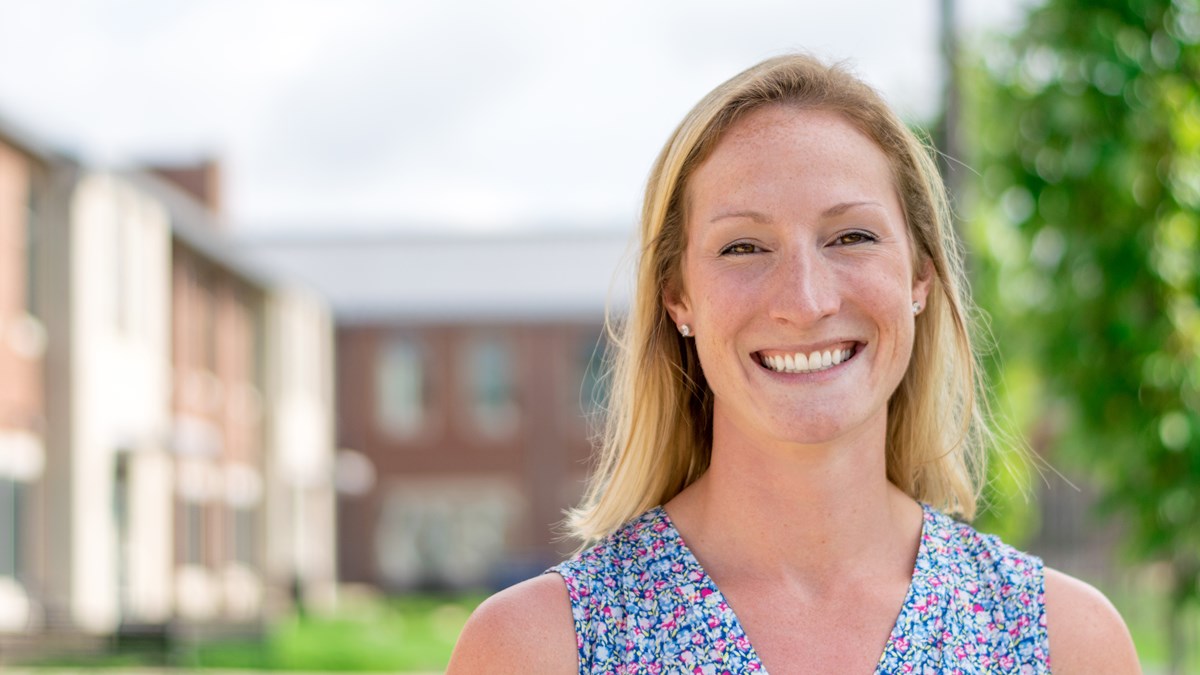 Layne is the Behavioral Health Coordinator for the Health Sciences Center students at WVU. Layne is a Licensed Professional Counselor in the state of WV and an Approved Licensed Professional Supervisor. She has been working with traditional and non-traditional, college aged students since 2010. Since that time, her therapeutic career has included providing short term counseling, consultation, outreach, crisis intervention, risk assessment, group therapy, as well as case management and referrals to longer term care for students at WVU.
Layne moves into this BeWell position after serving as the Practicum Training Coordinator at WVU's Carruth Center for Psychological and Psychiatric Services. In that role over the past 4 years, she has assisted with the training, supervision, and coordination of over 50 advanced graduate counseling, social work, and psychology trainees. Prior to that role, she was the Groups Coordinator at Carruth and before that, assisted the Director of the Mindfit Clinic in assessment and treatment of attention concerns, learning difficulties, as well as performance enhancement.
Before becoming a counselor and pursuing mental health as a lifelong passion, Layne was a Division 1 athlete, playing volleyball for Marshall University. She is a strong believer that coaching volleyball closely resembles her clinical work. There is not a "one size fits" all approach to counseling. Ideal counseling is a collaborative approach. It involves approaching therapy with a culturally-humble mindset, establishing a warm therapeutic relationship, and tailoring treatment to meet the needs and readiness of the individual. Layne values consideration and open discussion of intersecting cultural identities, all the while being mindful to re-evaluate the effectiveness of therapy and making adjustments as needed.
Layne would describe her style as integrative, warm, and based on empirically supported treatment. Her orientation draws from humanistic, cognitive behavioral, third wave CBT, and interpersonal theories. She has a wide range of experience with many different presenting concerns, such as, but not limited to, depression, anxiety, trauma, interpersonal-relational difficulty, suicide/homicide, self-injurious behavior, grief and loss, along with gender, spirituality, sexual orientation, and identity concerns.
In her free time, Layne enjoys spending time with her family, walking, visiting the beach, boating, listening to music, and connecting to her spiritual side. Layne is passionate about self-care, resiliency, efforts to improve mental health, and self-compassion. She enjoys teaching, educating, and supervising others, something she hopes to continue as BeWell plans to expand.
Layne is excited to share that BeWell is interviewing for a 2nd position to better serve and meet the needs of Health Sciences. Layne will also be involved in a NIH Train the Trainer program on Resilience and Well-Being, with hopes of training others in semesters to come. It should be mentioned that although the current pandemic has drastically altered our world and the need for telehealth, she is eager to meet with students in person when the timing is right. For now, she has been conducting appointments over zoom. For questions, concerns, outreach/program requests, or if you're a student requesting an appointment please visit WVU's BeWell site.