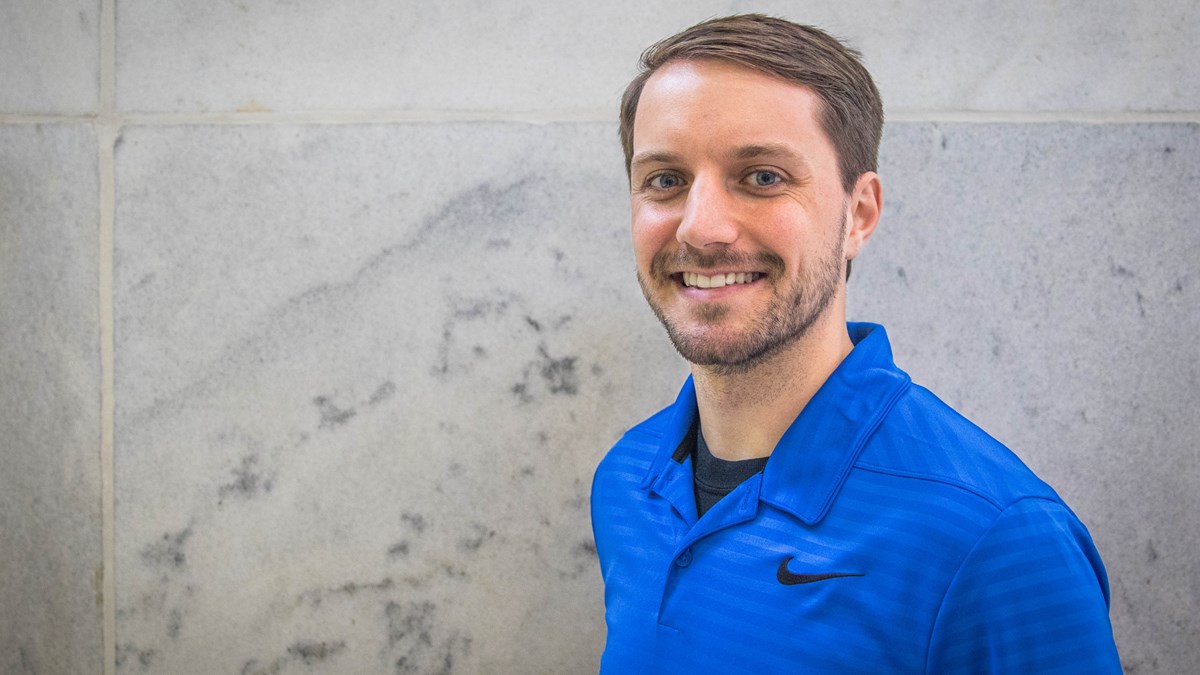 Hometown:

Ripley, West Virginia
What made you want to become a physical therapist?
I really wanted to further my knowledge from athletic training and continue my education. Physical therapy is incredibly rewarding, and I ultimately wanted to better myself as a clinician.
What led you to get your degrees from WVU? 
It all started growing up. My dad took me to my first football game in third grade and I immediately fell in love. I've been obsessed with this place since then. WVU is just home to me, it has always been home.
What would you tell prospective students about your experience at WVU and the School of Medicine? 
Honestly, you're not going to get a better experience anywhere else. All universities say that but here in Morgantown it's just so different. There's this family feel wherever you go, whether that's a Saturday game day, or being in your program. It's so welcoming to know there are people here that will always care for you. You always belong.
How has being in Morgantown made a difference in your education?
Morgantown is undeniably unique. When you look at it, it's a small town but there are so many opportunities and experiential possibilities. There is so much you can do in and around town, it is a community that is centered around the university. Many people in town seek help from the physical therapy program, so you get practice and valuable skills working with the community.
What opportunities has WVU given you?
In my undergraduate program I was fortunate to work with multiple sports teams. If you go back to my first day that I got into the athletic training program, I was attending class and then going to practices. I was thrown right into the PT process. That was a great – and sometimes surreal -- experience. Aside from that, the physical therapy faculty here runs their own clinic and people reach out to them for help. We are then given contacts to further our growth and experience. It really comes back to the notion that Morgantown and the community seeks help, and gives back to the university that helps them. This outreach is what sets us apart when we go looking for jobs.
What is your favorite thing about WVU?
Honestly, the family atmosphere, it's contagious. I've never felt out of place anywhere in Morgantown. This is my home away from home. The people at the University, the people of Morgantown, they're so inclusive. It makes life so much easier knowing you belong somewhere.
Have you had any professors or faculty members who have made an impact on you while at WVU?
All of them have made an impact, at this point they're my family. They want to make sure you strive to be your best, and they're going to challenge you, but at the same time, they're always there for you. They really convey that they care for you, more so as a person than a student. That personal care really makes a difference in your education.
What are your goals in physical therapy? Are you hoping to practice in WV?
I'm not leaving West Virginia, that's for sure. West Virginia has given me so much and I want to give back and help where I can. I would love to focus on out-patient, orthopedic care and specializing in sports. Specifically, I would like to work with high school athletes. I want to help spread athletic training and physical therapy through high schools, because not every school has a program to help the kids. We're underserving them and I would like to help fix the problem. Ultimately just giving back to my community is my ultimate goal.
Do you have any special experiences to share?
I was very fortunate to do an internship with the Baltimore Ravens as an athletic training student. I have had the chance to work with various athletes who are now in the professional ranks. I have also worked with many national championship caliber teams and high-level athletes.