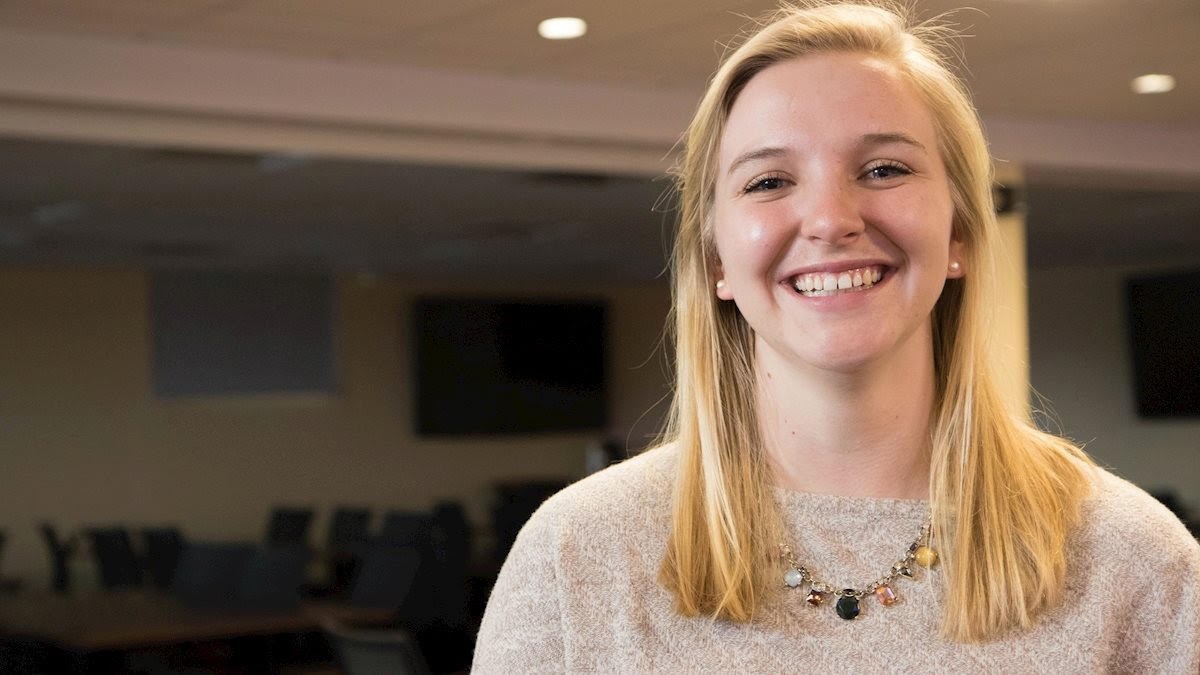 Hometown:

Ballard, W.Va.
Why did you become a physical therapist?
I have wanted to be a physical therapist since I was 12 years old. I grew up playing sports. One of my teammates tore her ACL while I was on the court with her in middle school, and she told us about how she was going to physical therapy for it. From then on out, I was laser-focused and set a goal for myself to become a PT.
What was it about WVU that was the right choice?
It's the Mountaineer atmosphere and pride we have of our state. Being from West Virginia, I couldn't imagine going anywhere besides WVU.
Did you have any special experiences at WVU?
Both my undergrad and graduate degrees have supplied me with a whole spectrum of experiences and possibilities. My passion during undergraduate was the aquatic therapy emphasis that I obtained. It's one of the only programs in the country that uses aquatics as an environment for exercise as well as for treatment.
Do you feel prepared to enter the professional world?
I feel like my coursework prepared me for the professional world, but I feel like my clinical rotations have helped make that information more applicable to what I will experience as a clinician in the real world.
 What's next for you?
I finish up my rotations and graduate in May. I was recognized by the WVHEPC Health Sciences Service Program, which will provide loan repayment for my last year of school. Because of the HSSP, I have agreed to work and provide care in under-served West Virginia communities for two years following my graduation. Ultimately, I want to return home and provide services to adults and children, promote healthy physical activity, and be an advocate for the use of physical therapy as a front-line approach to manage pain.
What was it about physical therapy that got you excited?
The versatility. PT has a variety of settings that you can work in, which makes it super exciting. This profession will be very transformational within the next few decades, especially with a shift to non-pharmacological treatment.
Did you participate in any clubs or groups at WVU? 
I am really involved in the various rural health clubs that are offered here at WVU. I am an AHEC Rural Community Health Scholar, and because of that, I have embraced the mission to improve health in West Virginia's rural communities. I also attend the monthly sessions of the Rural Health Interest Group.
Looking back, would you have done anything differently?
Personally, I wish I would have enjoyed the journey a little more and stressed less. Now I know that everything will fall into place, but I definitely understand it takes a lot of work to get where you want to be. However, in the end, things will work out just how they are supposed to!
How has your time at WVU shaped you?
WVU has helped me grow up to be a better health professional and be more outgoing. I developed a different perspective on healthcare. My time at WVU also helped me learn a lot about myself as an individual by pushing myself to my limits and putting me out of my comfort zone.
What are you hoping to achieve in your career?
My career as a physical therapist will allow me to deliver non-pharmacological care to better serve my home state of West Virginia.