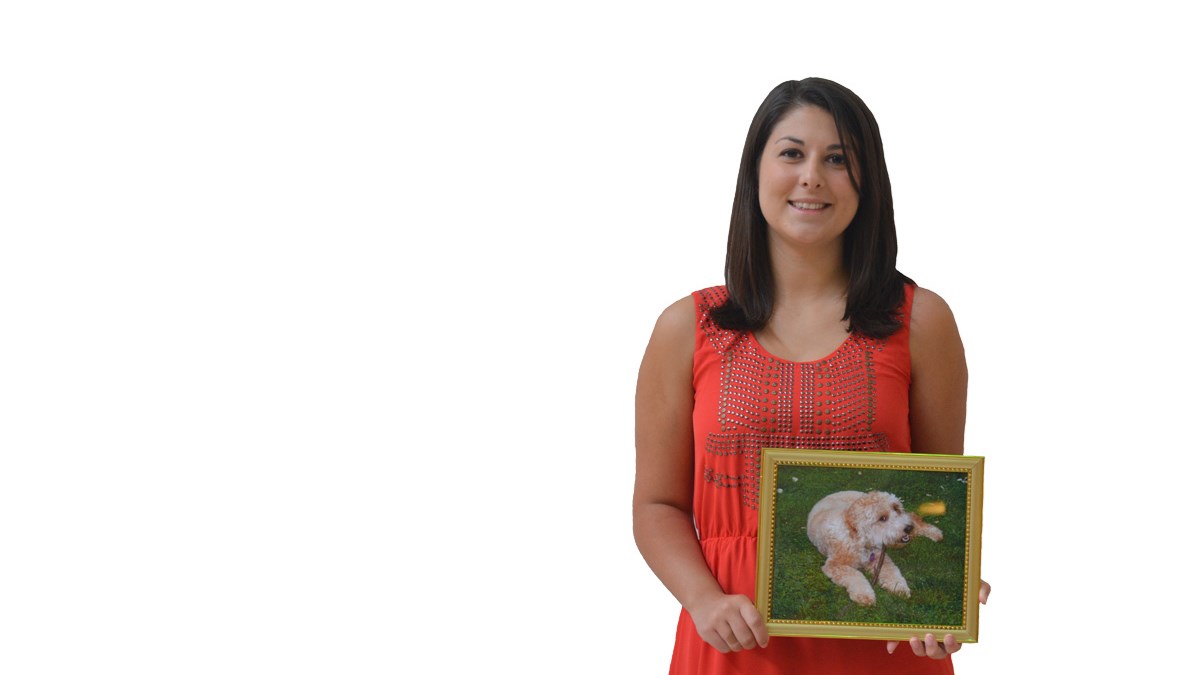 Hometown:

Elkins, West Virginia

Undergraduate Degree:

Exercise Physiology, West Virginia University
1. What made you want to get your MD degree at WVU?
I grew up in West Virginia and received my Undergraduate degree in Exercise Physiology here at WVU. Since I completed my undergraduate studies at WVU, I knew that it was a good program and that I would get a good education. I also want to stay in WV, and be trained here.
2. What made the program so appealing?
I liked the rural track program that I became involved with early on. There are a lot of opportunities and incentives for students in this program. There are 5-10 students in each class, and we meet a few times a year to do journal clubs and other activities that involve rural medicine. You get extra time in the summer in a rural setting, and we are going on a trip to explore southern WV to see how healthcare may be different than the rest of the state.
3. Why did you want to be a part of the rural track here at WVU?
I am from a small town in West Virginia, and I want to practice in a rural area. I want to learn from physicians that work in similar setting and to learn skills that will help me in my own practice that may be different compared to more urbanized areas.
4. What is your favorite part of the program?
I really like the rural track program and how the school in general has a lot of programs for students. There are many other groups and programs for students to join.
5. What made you want to become a doctor?
At a young age, I had a friend whose dad was a physician that I looked up to. As I got older, I started shadowing physicians in my home town. I realized how much I enjoyed it and that I wanted to go to medical school.
6. How do you balance your home, school, and social life?
You have to get into a routine and set aside social and school time. I make sure to take a break and spend time with my friends and family.
7. What do you think about the schools community service requirement?
I think it is a good idea that we have it. In Exercise Physiology, we had a similar 100 hour requirement, and I'm looking forward to completing more hours in the MD program. While completing community service, I became involved in other activities that I would not have been involved in other wise, and it was a great experience.
8. The program had a week long orientation before classes started. What did you think of that?
I liked it. I met a lot of my classmates. It helped us to get to know each other. Once classes started we didn't have a lot of time to do that so it was nice to do that before school started.
9. What are your goals after graduating?
I plan to go into family medicine and hopefully stay here at WVU for residency and then practice in WV. I was awarded a scholarship that has a commitment to work in WV.
10. What is your favorite thing to do outside of school?
I like to hang out with my friends. I also like to go home when I can to spend time with my family and see my dog since she lives with them.
11. How was the experience of a summer externship in Elkins, WV this summer?
It was a great experience. I was with the same physician as last summer. I saw a lot of the same patients, and it was cool to follow them and see how their health has changed. I would recommend doing an externship between the first and second years of medical school. It reminds you why you want to do medicine since you are going out and seeing stuff.
12. Do you have any advice for anyone thinking about medical school?
I would recommend to get involved in everything that you can and to take advantage of the opportunities that are given to you, like the rural track program. I didn't know a lot about it and they sent me a brochure a few months after I was accepted. I went through another interview process to get into the program, and I am very glad that I chose to do this.