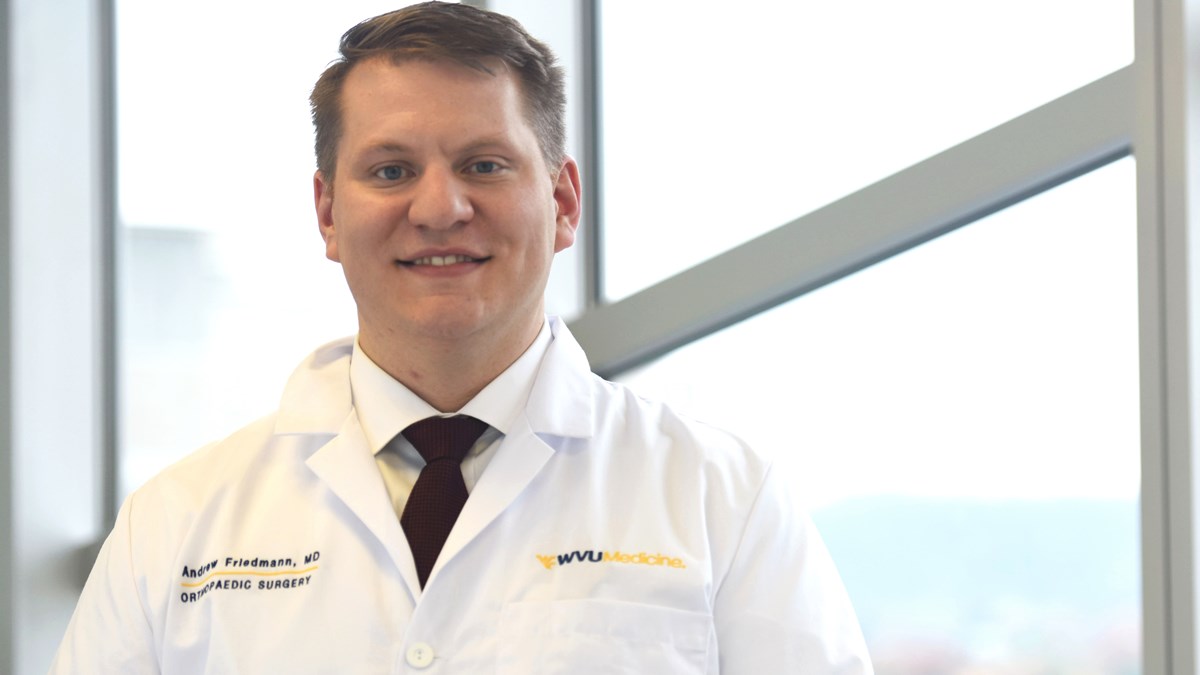 Hometown:

Canton, Ohio.

Undergraduate Degree:

Biology, University of Toledo, Ohio

Graduate Degree:

master's degree in Biomedical sciences and medical degree , University of Toledo, Ohio

Residency:

Department of Orthopaedics

Special Honors:

Elected into the Gold Humanism Honor Society
What is your hometown, state/province and country?
I am from Canton, Ohio.
Undergraduate degree in what subject? From where? Other degrees?
I earned my bachelor's degree in Biology, I have a master's degree in Biomedical sciences, and I received my medical degree, all from the University of Toledo, Ohio.
Why did you want to become a doctor? Is there an experience you've had that made you realize why you chose this profession? 
Both of my parents are in medicine. My mother has been a registered nurse in the emergency department (ED RN) for almost 34 years.  My father is a firefighter/paramedic. So, I grew up hearing stories about healthcare and the emergency department and I always had a passion for science in school. I knew from a young age that I wanted to be a physician. Like all other orthopaedic surgery residents, my journey started with an orthopaedic injury.  I subluxed/dislocated my shoulder during wrestling practice as a freshman in high school. I had to undergo a shoulder arthroscopy and that was my introduction to the world of orthopaedics.  Since that surgery and my recovery, I wanted to go into orthopaedics and once I was accepted into medical school, this was my only goal.
Why did you choose WVU? 
I had a great interview with WVU. It was the one place that I kept coming back to while making my rank list for the match. The facilities were top notch and the faculty, residents, and staff were some of the most welcoming people I had ever met. When I opened my letter finding out where I matched, I was excited to see WVU, Morgantown. I cannot think of a better place to train.
What would you tell prospective students about your experience at WVU and the School of Medicine? 
I would say that we are truly a diamond in the rough. There are over 150 options for orthopaedic residency training, but I think that WVU is unique in that it offers the benefits of a large academic center and tertiary care center in combination with a community atmosphere.
I have enjoyed being in WVU for the past four years. The people at WVU are wonderful and friendly. I could not have asked for a better experience.
You will not be disappointed if you decide to come to this institution. It is a great place to train and work and I highly recommend it.
Have you had any particular professors or faculty members who have made an impact on you while at WVU? If so, how?
Well, first and foremost, I must say that all of the faculty and staff within the Department of Orthopaedics is absolutely outstanding. They care about teaching the residents. They provide an outstanding example of how to treat patients. Robert Santrock, M.D. has been a huge influence on me in my choice to continue my education with a foot and ankle fellowship once residency is completed. 
What are you hoping to do next in your career?
Once I have completed fellowship my goal would be to practice in an academic center. Most of all, I enjoy teaching residents and influencing the future of my field.
Have you participated in any clubs, student organizations or other groups in the School of Medicine? 
I am involved in the resident forum and I have been involved in the Surgical and orthopaedic medical student clubs working with them on suture labs.
Have you received any particular honors or awards during your four years in the School of Medicine? 
I have been elected into the Gold Humanism Honor Society. I have also served on the graduate medical education (GME) and GME taskforce Committees.
Tell me something unique or interesting about you that others may not know?
I am a die-hard Cleveland Sports fan, most people that know me, know this because I do not make it a secret.  Yes, Even the Browns.