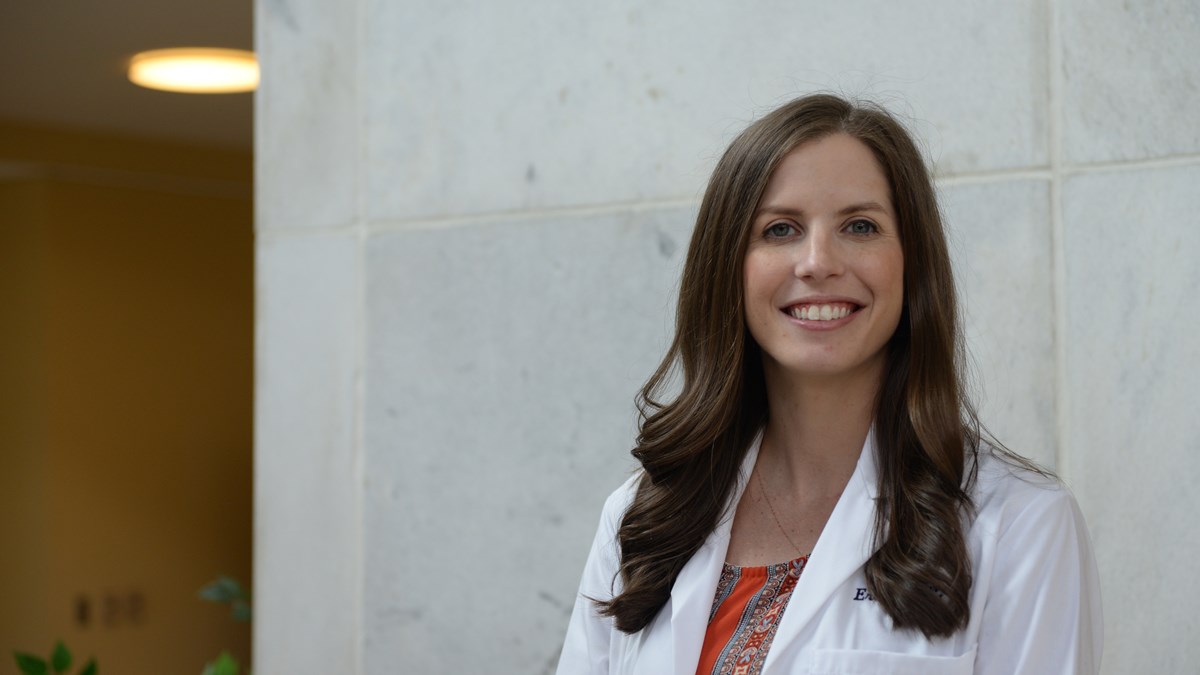 Hometown:

Morgantown, West Virginia

Undergraduate Degree:

Bachelor's degree in Science of Biology , West Virginia University

Graduate Degree:

Medical degree , School of Medicine, West Virginia University

Residency:

Obstetrics and Gynecology
What is your hometown, state/province and country?
I am from Morgantown, West Virginia.
Undergraduate degree in what subject? From where? Other degrees?
I received my bachelor's degree in Science of Biology from West Virginia University and then my Medical degree from West Virginia University School of Medicine. I am now in my final year of my Obstetrics and Gynecology residency.
Why did you want to become a doctor? Is there an experience you've had that made you realize why you chose this profession? 
My father is a physician and I grew up watching him work for long hours in the office and at the hospital. I have always admired him for the dedication that he shows his patients. It was that dedication and challenge that spurred me to pursue a career in medicine.
Why did you choose WVU? 
Ultimately, the decision to stay here at WVU for residency came down to the people I would be working with. I did several rotations with the residents in my third and fourth year of medical school and I could tell that they genuinely enjoyed working with each other. The attending physicians were invested in residents' education and really acted as mentors for many of the them. I know that I have made lifelong friends during my residency here at WVU.
What would you tell prospective students about your experience at WVU and the School of Medicine? 
I think WVU provides a unique educational experience in medical education. It has the benefit of being a smaller, tightknit community. The fact that it is a tertiary referral center makes it a valuable center where you can learn about more rare and difficult cases.
Have you had any particular professors or faculty members who have made an impact on you while at WVU? If so, how?
There are really too many to name. I had mentors throughout medical school who helped me navigate what specialty to choose and now I have several in residency who have shaped me to become the Ob/Gyn physician that I am now. I had the privilege of working with and learning from Dr. Roger Toffle, M.D. prior to his retirement – which was very special to me as he was the Ob/Gyn that delivered me!
What are you hoping to do next in your career?
I plan to practice General Obstetrics and Gynecology and I hope to stay here in the Mountain state in order to continue to serve the women of West Virginia.
Have you participated in any clubs, student organizations or other groups in the School of Medicine? If so, do you have any special experiences to share?
I currently serve on the Graduate Medical Education (GME) taskforce and committees. I have learned a great deal about residency education and how improvements are made to residency programs here at WVU.