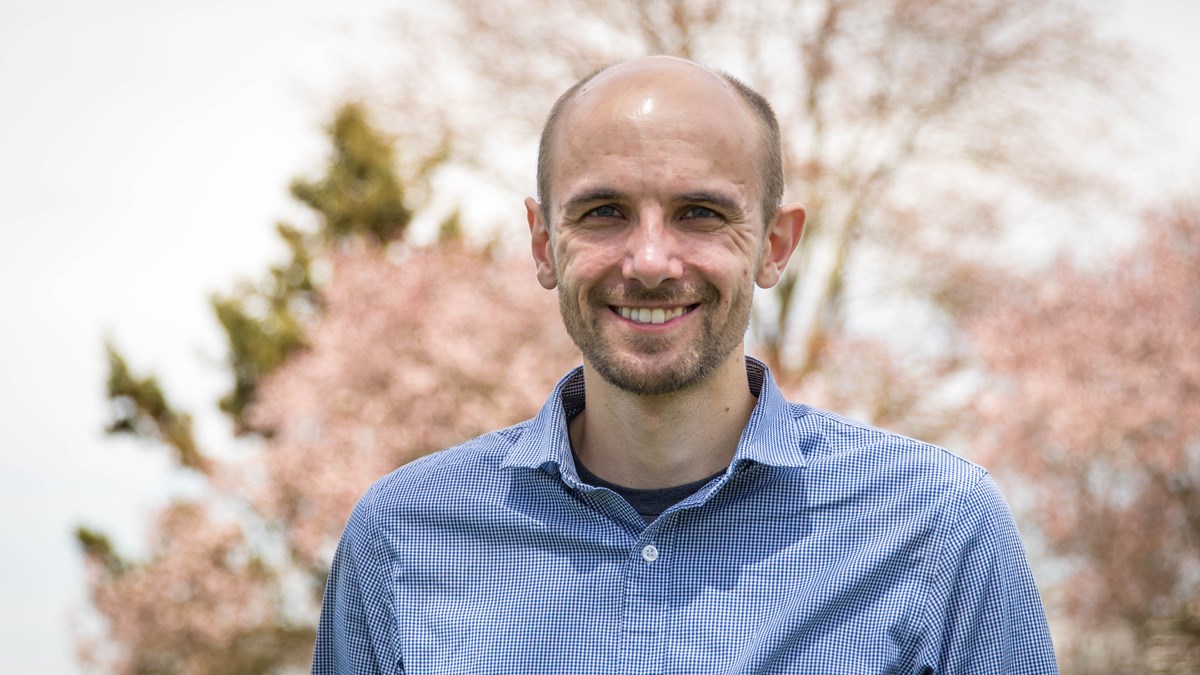 Hometown:

Colorado Springs, Colo.
I will always remember the friends and colleagues I made while at WVU. My WVU friends will continue to be ones I work with in medicine, research, and business.
My degree will allow me to be a neurosurgeon, scientist and entrepreneur.
I would tell my freshman self to never give up on dreams because dreams can happen.
Describe your journey leading up to graduation—what made you want to pursue a medical degree and a PhD?
I knew I wanted to go into neurosurgery from a young age. My uncle had spine surgery when I was eleven, and I became super fascinated with the treatment options, his recovery, and the interactions with the healthcare team. It sparked my interest in neuroscience, and I quickly realized that there was still a lot unknown. I went to Baylor for undergraduate and majored in neuroscience. As a naturally curious person, the idea of a neurosurgeon scientist really intrigued me. It led me to pursue MD/PhD training, which I did not know existed until I was a junior in college. No one in my family was in medicine. I have thoroughly enjoyed my time at WVU pursuing my childhood dream.
Why did you choose to attend WVU?
WVU had a strong neurosurgery program where I was able to work directly under the chairman. I was thoroughly impressed with the faculty and students and it felt like the right fit. I had multiple different offers from other schools, but WVU stood out and is the place I knew I would succeed at.
Describe your time at WVU. What's your favorite memory?
Another MD/PhD student and I went rock climbing at Coopers Rock. We started talking about frustrations we were having in the laboratory and came up with this really cool idea for rodent ear tags to decrease errors and improve efficiency. The tags can be read with a smart phone and user-friendly application. The idea blossomed and we started a company, won the state business plan competition, and are on the verge of making several large business deals. Although a lot of work has gone into it, the resources we needed to be successful were available at WVU.
What advice would you give to someone thinking about completing the MD/PhD program? Why should they go to WVU?
MD/PhD training is not for everyone, but for those students who are hard-working, motivated, and like looking into the underlying mechanisms of things, the program is awesome. WVU continues to train outstanding clinician scientists who have matched into phenomenal residency programs across the nation. The training received at WVU makes the students as competitive as any other top students from premier schools across the nation.
What's next for you?
I am thrilled to start my neurosurgery residency training at University of Florida. UF has one of the top neurosurgery training programs in the country and they strongly value the research and entrepreneurship that I bring to the table. My wife and I just bought our new house and have enrolled our one-year-old daughter in baby gator daycare. Although it will be bittersweet leaving WVU, I am confident that this next phase will be equally as rewarding as the last seven years have been.