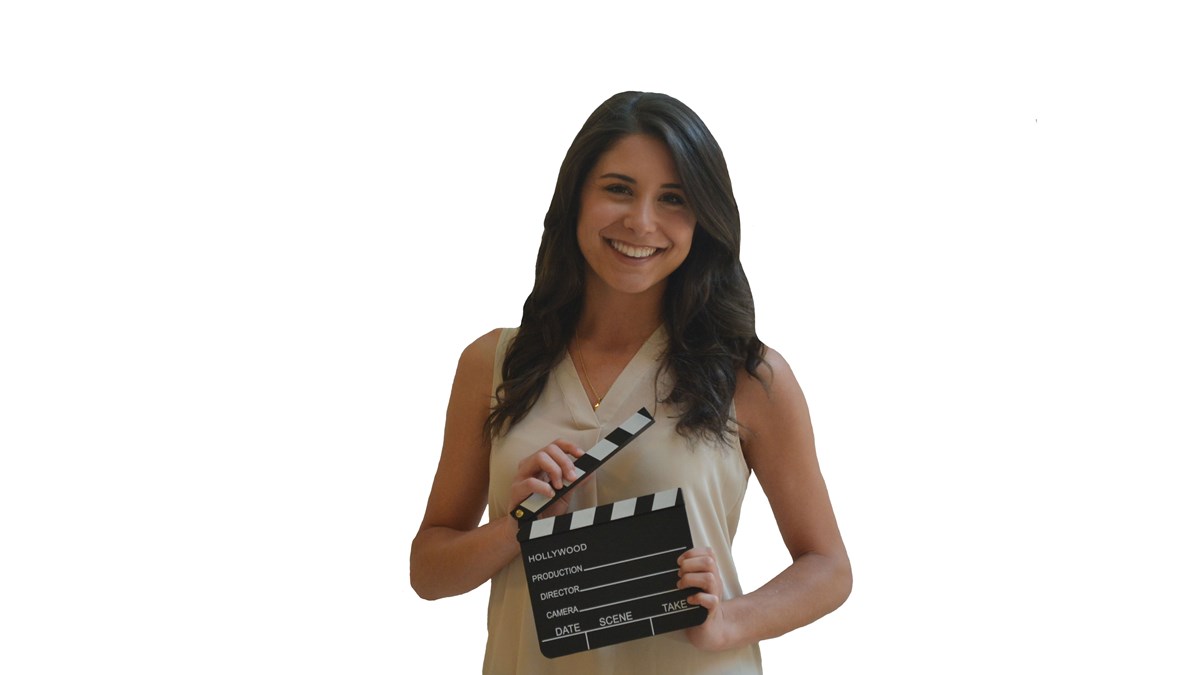 Hometown:

Charleston, West Virginia

Undergraduate Degree:

Neuroscience, University of Southern California
1. What made you want to get your MD degree at WVU? 
I wanted to come home and serve my home state.  I really love it here, and I felt that WVU was the best place for me to pursue my diverse interests. I want to pursue medicine in unique ways, like through television and journalism, and WVU really supports those interests. 
2. How did your experiences at USC prepare you for Medical School? 
I'm from Charleston, West Virginia, so going to USC meant moving 3,000 from my family. This experience taught me how to deal with challenges on my own, and it forced me to mature a lot. I think this has helped me better deal with the stress of medical school. I also had the opportunity to host a health and wellness medical television show called Balance. This experience solidified that I wanted to keep pursuing medicine and journalism simultaneously, and definitely pushed me to attend medical school. 
3. So far, what is your favorite part of the MD program? 
So far I have really enjoyed getting to interact with patients in a serious capacity. We've all always grown up wanting to be doctors, but it's really cool to actually start gaining the knowledge we need treat patients and perform procedures. 
4. What made you want to become a doctor? 
The need and want to help people in a way that only so few people can. I think it's really a blessing that we get to be there for patients and families in their biggest times of need. I also have always wanted to pursue medical and health journalism, so getting my M.D. is a way to make sure I can properly report on these topics. 
5. How do you think your 3rd and 4th clinical years will be unique since you are part of the Charleston Campus? 
From what I saw on my Charleston Campus tour they are a close-knit, small group of people.  I will have more one-on-one interaction with faculty, and more opportunities to participate in medical procedures and interact with patients. I'm also from Charleston and I love it there, it's a great small town.   
6. As someone who has done mission trips before medical school, what do you think about the community service requirement?   
I love it.  It is so easy to get caught up in medical school and feel like you don't have the time to branch out and help in the community. The service requirement makes you feel free to seek out those types of opportunities, and encourages us to get involved in the communities around us.   
7. Did the programs orientation week help you get to know your classmates, faculty/staff, and get you acquainted with Morgantown before classes officially started? 
Definitely, especially since I am not from Morgantown. When classes start you really hit the ground running, so orientation gave me a chance to make connections with my new classmates and explore my new home. I met some of my best friends at orientations, and it's nice to hear some tips from the second year students.   
8. Do you have any advice for anyone thinking about medical school? 
Seek out hands-on opportunities beforehand. This will help you make sure that this is what you really want to do, and that you are willing to make this commitment. Also make sure to enjoy the time before you start school as much as possible. It is a wild ride, and you might not have a lot of free time, but it will definitely be the best experience of your life if you're passionate about medicine. 
9. What activities help keep you a well-balanced medical student?
 I make sure to keep pursuing my other interests at the same time. I volunteer on the hospital's TV show, Doctors on Call.  This gives me an outlet for my creative interests, and helps me keep on track with my journalism goals. I also am pursuing research in pediatric metabolism and I work part-time for a start-up healthcare application called stickK based in New York City.   
10. So far, which wellness event has been your favorite?   
I liked the snowball because there is nothing better than being with your classmates outside of the classroom.  It was nice to have the opportunity to get away and hangout.   
11. What plans do you have for the summer between first and second year? 
I will be going back to USC and doing an fMRI research study on the effects of different types of sugars on the brain, as well as shadowing a plastic surgeon. 
12. What are your goals after graduating? 
I would like to complete a general surgery residency, and go on to do Plastic Surgery.  I would also like to pursue my interests in medical broadcast and print journalism in order to help patients and those who don't have access to healthcare better understand health and wellness topics. 
Interviewed spring of 2017 (during the MS1 curriculum)