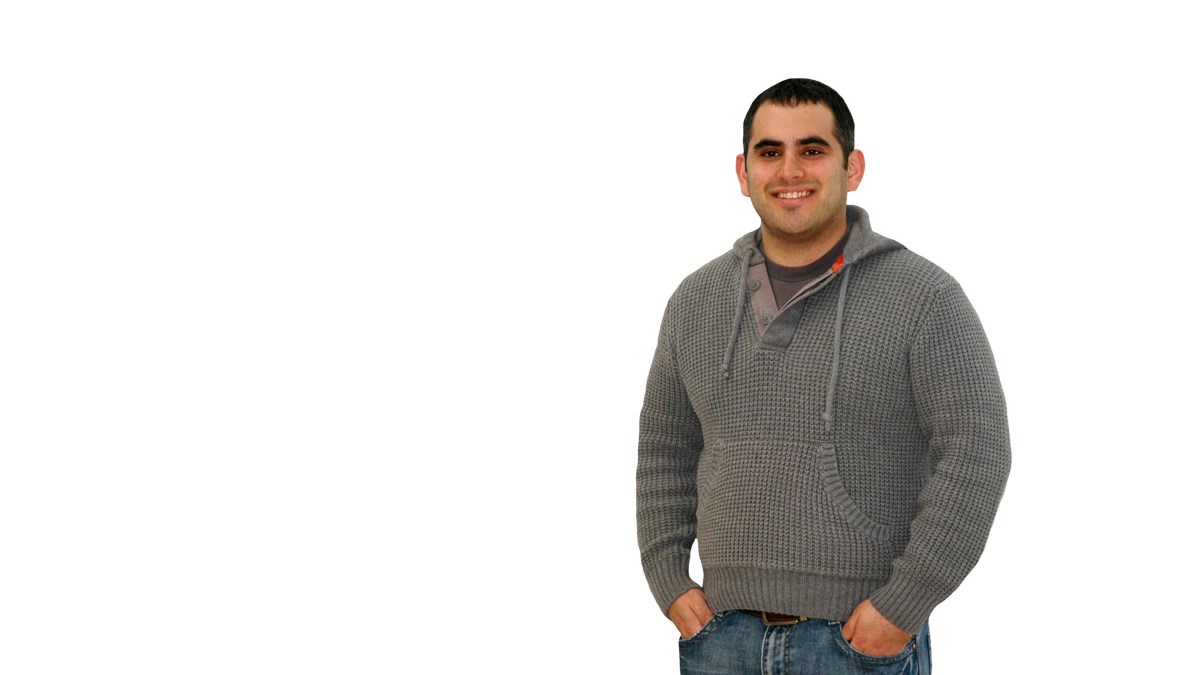 Hometown:

Annandale, VA

Undergraduate Degree:

Biology, Tufts University

Graduate Degree:

MPH, Drexel University

Residency:

Neurology, University of Maryland
1. What made you want to get an MD degree to become a doctor?
When I was younger I wanted to be a dentist. My father and grandfather, both dentists, encouraged me to consider medicine, because I always said that physicians had changed my life in such positive ways and I hoped that one day I would be able to do that, too. Initially thinking I would specialize in otolaryngology, I am keeping my options open and will wait for my third year to decide what specialty I would like to pursue.
2. What was appealing about WVU's MD Degree program?
I applied to WVUSOM while I was finishing my MPH degree. Because of my background, I was impressed with the philosophy and mission of the school and the importance they place on healthcare for each and every citizen in the state, including the underserved population in rural areas, the elderly and those with special needs. Being accessible to my home in northern Virginia was a plus, too.
3. What is your favorite part of the program?
There are so many aspects of the program that I am benefiting from that it is difficult to pick just one. However, I would say that it is the preparation I am receiving in the physical diagnosis course. My preceptor has ensured that I am prepared for the third year curriculum. The one on one time has been invaluable.
4. How do you balance home, school, and a social life?
First year consisted of making considerable changes in my life. I arrived knowing no one which was lonely at first. I quickly realized that my undergraduate and masters program was nothing compared to the work I was going to have to do in medical school. However, I soon realized that everyone was feeling the same way and that we were all in this together. I made new friends quickly and realized that balance is very important. My motto is, "work first…then relax." I make sure I eat well, exercise and schedule some down time.
5. You have a cochlear implant. How has that impacted your medical school journey?
I consider my cochlear implant invaluable in my quest to be a doctor. It has enabled me to function equally with my classmates. Explaining what my implant can do and demonstrating its capabilities is nothing new for me. I learned at a very early age that I must advocate for myself, because no one else should be expected to do that. It is important to note that WVUSOM has been a champion in acknowledging the importance of diversity within the medical school.
6. You just received your white coat. How was celebrating that mile stone?
It was an amazing day that I was proud to share with my family. My parents were once told by an audiologist that I would never learn to talk. Their hard work and support along with my sister made this day possible. It has been a team effort.
7. Are you involved in any student organizations? If so, do you think they have added to your experiences and how so?
I am a volunteer at the Health Right Clinic and have been a part of the social committee. Any time I can avail myself of an opportunity to work with patients first hand is a priority. I enjoyed working with my classmates on the social committee. It was a great way to get to know everyone. During my spring break of first year, a group of medical students went to New Orleans to help build houses. It was a great way to fulfill my volunteer hours and a chance to get to know students outside of the classroom.
8. What are you goals after graduating?
I am looking forward to getting into a good residency program and serving the general population to the best of my ability.
9. What is your favorite thing to do outside of school?
I enjoy traveling and trying all different kinds of ethnic food. I enjoy ice hockey and I am a loyal Washington Capitals fan. I enjoy hanging out with my friends when I have time and visiting my family. There is nothing like a home cooked meal.
10. Do you have any advice for anyone thinking about medical school?
Make sure it is something you that you really want to do. It is the hardest thing I have ever done, but it is so rewarding. It is a long process and very time consuming so make sure you go into it for all the right reasons.