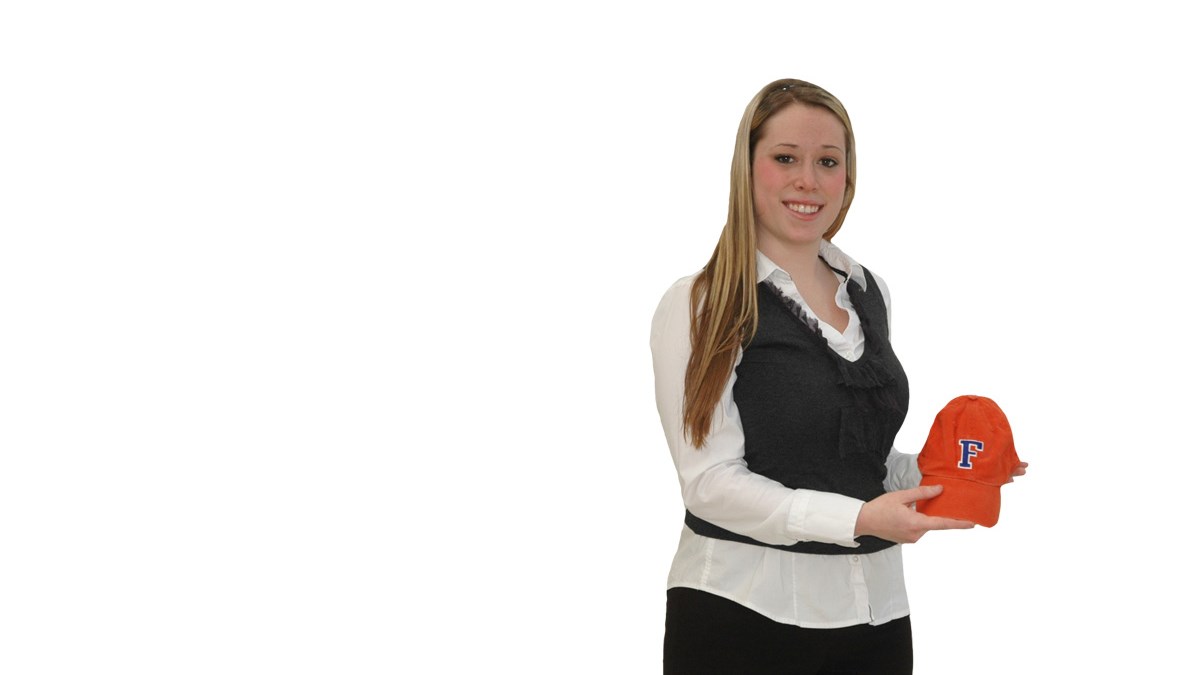 Hometown:

Orlando, FL

Undergraduate Degree:

Biology with a Minor in History, University of Florida
1. What made you want to get an MD degree to become a doctor?
I was raised in a medical household and was fortunate to be exposed to many of the great things involved with being a doctor. I knew my decision to become a doctor wasn't solidified until my involvement in research as an undergraduate at the University of Florida. I performed genetic research in diabetes with clinical application and I very much enjoyed knowing that I was making an impact in the medical community.
2. What was appealing about WVU's MD Degree program?
I found the faculty to student ratio to be very appealing, which lends itself to more meaningful interactions with students. I also very much enjoyed the faculty, as they are approachable and friendly individuals. It is obvious they listen to the students and wholly consider their feedback on the curriculum. I also have enjoyed the order of the curriculum, especially learning human structure after human function. I felt like I was able to learn easier that way and derive more benefit in terms of understanding.
3. What is your favorite part of the program?
I have really enjoyed the early clinical experience with the physician shadowings integrated into the first year curriculum. I also feel that the Problem Based Learning course is a nice way to work with other students in the class and apply the basic science knowledge acquired during first year. I am also not used to being in a small class, so I have enjoyed being able to get to know others in the class and develop long lasting friendships.
4. Both of your parents are physicians. Did that impact your decision to attend medical school?
My dad is an orthopedic pediatric surgeon and my mom is an internal medicine/pediatrics doctor who both attended medical school at WVU. Although both of them love being doctors, they never encouraged or discouraged my decision; they allowed me to make the decision for myself. They did have an influence on my decision to attend WVU. I was raised visiting the state of West Virginia almost every summer, as my grandpa lived in Nitro. Those being some of my fondest childhood memories, I fell in love with the state and knew that I wanted to come and serve the people. I also knew that my parents had done very well at WVU andattribute it to the wonderful training they received.
5. How do you balance home, school, and a social life?
I like to set goals for myself in terms of schoolwork and accomplish those on a daily basis. However, I have learned the importance of knowing how to relax and enjoying yourself on a daily basis as well. You need to make time for both in order to keep a level head and perform at your potential. It is also important to maintain a social life by spending time with others in the class or keeping in touch with friends and family from home.
6. Do you think the programs community service requirement is beneficial? How so?
Definitely, I think it is important to be exposed to the patients that you are going to serve. It also helps to build your communication skills. Your interactions outside of the medical school environment are limited and thus community service allows you to branch out and be part of the community.
7. What did you think of the oath of integrity ceremony before classes started?
I really enjoyed it. I liked gaining that sense of professionalism before classes started and I felt that it was a nice way to unify the class as well. I like the idea of receiving the white coat after 2 years, as there will be a much greater sense of accomplishment and significance accompanied with it.
8. Are you involved in any student organizations? If so, do you think they have added to your experiences and how so?
I am involved in a service opportunity that allows you to provide support to the families of sick children in the hospital. I also shadow an endocrinologist as a part of the internal medicine interest group. I feel that it is important to shadow physicians outside of the curriculum to get an idea of what medical direction you want to go into. It is also a nice reminder of why you are in school and provides you the opportunity to apply basic science knowledge. It is important to be exposed to the medical community inside of the hospital.
9. What are you goals after graduating?
My ultimate goal is to do something that I love and that I know will allow me to provide the best treatment for my patients. I am still very unsure of the direction I would like to head in, but I do have interests in OB/GYN and Endocrinology.
10. What is your favorite thing to do outside of school?
I enjoy spending time with friends and having a good time. I also really enjoy just doing things that help me to relax like yoga, reading a good book, or listening to music. My absolute favorite activities are anything involving the ocean, whether it's scuba diving or just enjoying the sun.
11. Do you have any advice for anyone thinking about medical school?
My advice would be to work hard in undergraduate classes and take advantage of the material that is taught. It's important to develop a strong work ethic early and to have good self-discipline. Know what you like to do for fun and to relax. Also, take a lot of time to consider your decision and decide what is ultimately best for you.