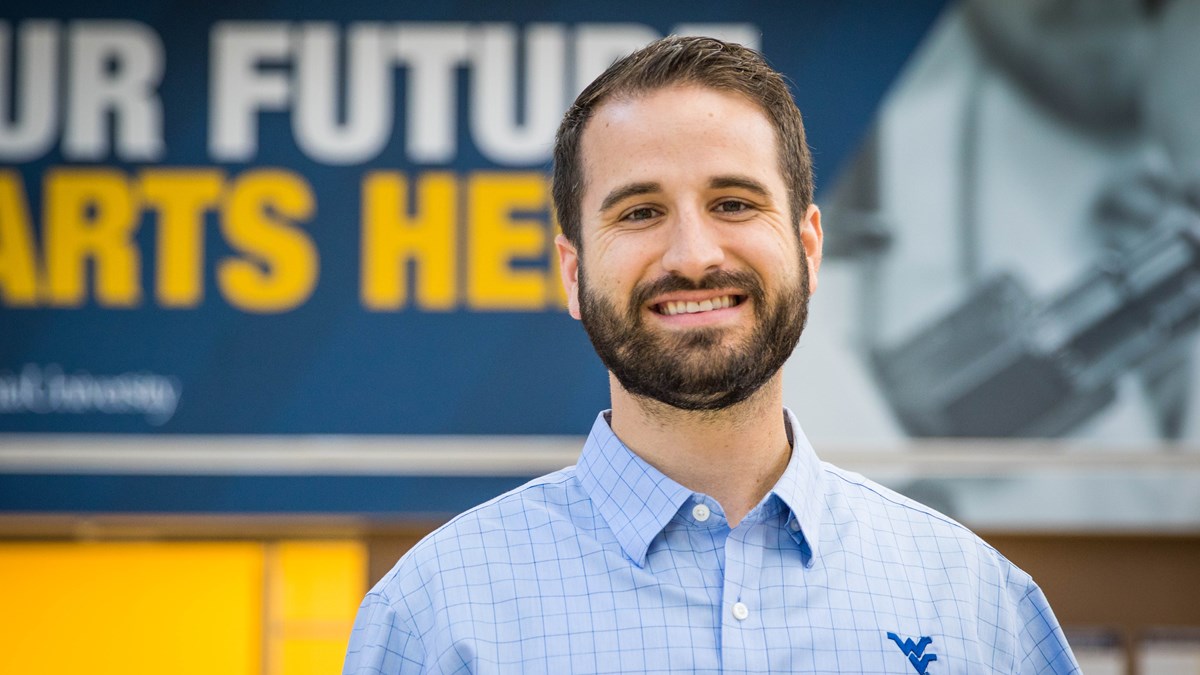 Hometown:

Beckley, WV

Residency:

Anesthesiology, Case Western Reserve University
I will always remember the winter storm of January 2016 while at WVU. My car was buried and classes were canceled for a few days!
I would tell my MS1 self that honesty with yourself, your classmates and everyone else is one of the biggest weapons you have to fight feeling "fake" or like you don't belong.
My degree will allow me to care for patients and advance research in medical fields.
Why did you want to become a doctor?
As long as I can remember, I have wanted to be a doctor. One of my passions is connecting with and caring for my fellow humans. Doctors are trained to not only diagnose and treat diseases but also to provide care and trust to those who need us. I have dedicated my life to the care of my patients and those around me in the community.
Why come to WVU?
I left my home state of WV for college. When it came time to apply to medical school, my top choice was the WVU School of Medicine. I missed the people, the spirit, and my home among these West Virginia hills. I am grateful for the administration of the school for choosing me to come home! It'll be a point of pride from here on out to have the flying WV on my medical school diploma.
Tell us about your time here at the University.
While academic and clinical learning took up much of my time, I tried as best I could to remain engaged with the community in ways that I could. I attend Faith Baptist Church here in Morgantown, and through their ministries I was able to serve the underprivileged youth throughout my four years of medical school. Connecting with and mentoring those teenagers and kids was a highlight of my medical school career. I also was actively involved in extracurricular groups such as Students for Global Health, Christian Medical and Dental Association, and the Anesthesiology Interest Group.
How have those experiences shaped you?
Working with underprivileged youth shaped me in a way I didn't expect, actually. I would show up to our weekly outreach on Wednesday nights, and I would be tired. I'd be worried about a lecture, an exam, or the busyness of life in general. Then we would start talking to some of these teenagers who hadn't had a meal that day, didn't know where their parents were, and were worried about being offered drugs at school. Quickly, my problems paled in comparison. I loved every moment of being with them, as they reminded me that human connections are at the core of who I want to be.
What are you planning to specialize in?
I matched into anesthesiology at Case Western Reserve University / University Hospitals in Cleveland, Ohio!
What do you find most interesting about that area?
Anesthesiologists provide care for patients before, during, and after surgery. This includes using medicines to put patients to sleep, control their blood pressure, wake them up, and manage their pain when it's all finished. I particularly enjoy caring for patients who are often nervous and uncertain in the moments leading up to their surgery. Providing a caring presence for patients is one of my favorite components of the field.
Are you planning to practice in West Virginia?
My residency in Cleveland will be four years long. After that, I plan to pursue global medical mission work in the developing world combined with practicing in the USA. Maybe the Country Roads will lead me home again!
Looking back at your time here, is there anything you would have done differently?
Honestly, no. I feel that I made the most of the time I had with my classmates, community, and clinical rotations!
What advice would you give students coming into this program?
Take time. Take time to rest, recharge, and care for yourself. If you don't, no one will do it for you!
How do you feel about walking across that stage? Nervous, excited?
I am excited to finish the courses that led me to the graduation stage. My father, who is an anesthesiologist as well, will be hooding me during the investiture; words cannot describe my feelings about that! I am sad to leave my classmates as we go our different ways. We all became more than just classmates; we came together as a family!
What's next for you?
I am moving to Cleveland, Ohio to do my four-year anesthesiology residency at Case Western Reserve University / University Hospitals.