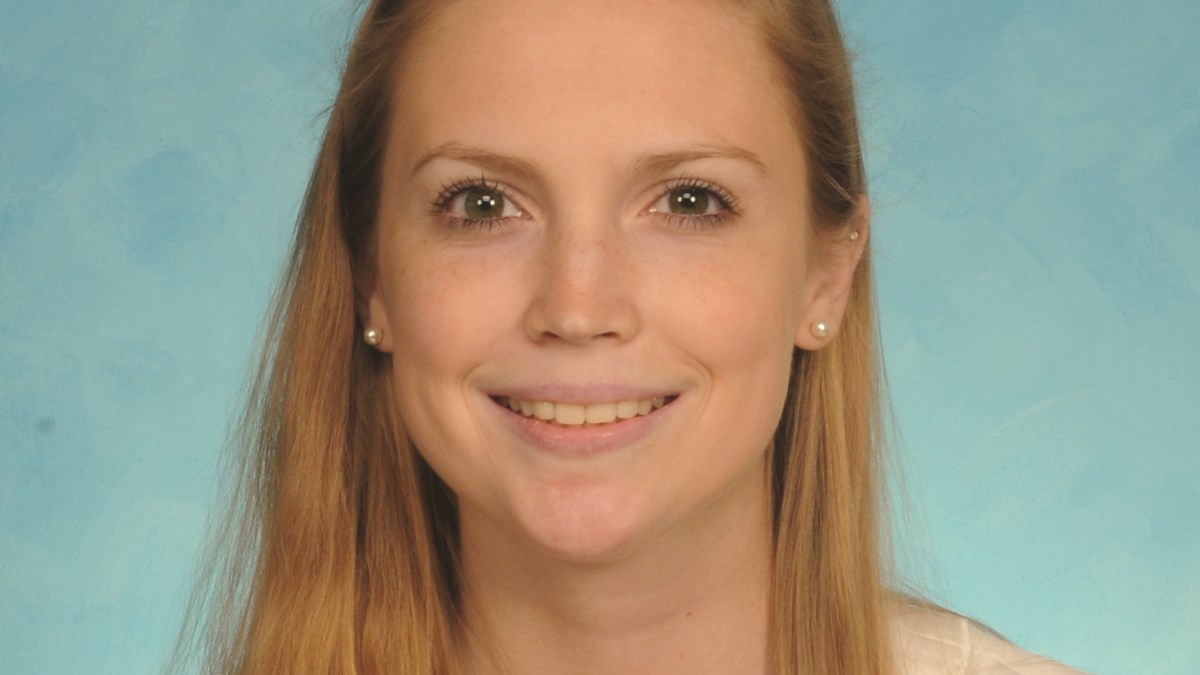 Hometown:

Charleston, W.Va.

Undergraduate Degree:

Biochemistry, Boston College
Why did you want to become a doctor?
I've always had a strong interest in science in general. Medicine is a field where I know I'll always be challenged to work hard and never stop learning. Moreover, I think that the role of a physician is one of great privilege and responsibility, and I'm excited to soon be joining this profession that I so strongly admire.
Why did you choose WVU?
I was really excited to come back to West Virginia for medical school after college. The strong sense of community at WVU was apparent from the very beginning of my interview, and is one that I still have not seen in any other medical school or hospital setting. I knew I would be well trained and well supported for any career path I ended up choosing. I also liked the school's emphasis on community outreach and rural health. 
What do you plan to specialize in?
Ophthalmology
What does Match Day mean to you?
To me, Match Day is the most important day of medical school. Opening the match envelope is a representation of four years' worth of hard work and sacrifices really paying off. All of the stress and excitement that have been building up since well before interview season culminate in that moment. And regardless of where a program was on a student's rank list, learning where they'll train for residency starts the exciting transition towards the next big chapter. 
What residency program are you hoping to match into?
Ophthalmology is a unique specialty in that there's an early match in January, so I already know that I'll be attending residency at the Mayo Clinic in Rochester, MN. 
What was your most memorable moment from medical school?
I had the opportunity to travel to Gilbert, WV as a third year student with several WVU physicians who run monthly subspecialty clinics there in Ophthalmology, Neurology, and Rheumatology. I was struck by how far removed the patients in Gilbert were from access to the healthcare system outside of primary care visits. I didn't realize how few Ophthalmologists there are in the state south of Charleston.
Many of the patients in the Gilbert area are simply unable to travel to the nearest major hospitals that are hours away, so if they are diagnosed with, for example, a complicated eye disease, that puts them and their families in a difficult situation. I'm from southern West Virginia myself and have participated in different service trips across the state, but this was still very much an eye-opening experience for me. I definitely hope to participate in a similar outreach models both in residency and throughout my career. 
What advice would to give to anyone considering medical school?
Medical school is incredibly challenging, and there are no shortcuts for the hard work it will entail. Start learning more about it now! In the meantime, work hard wherever you are, be professional, and be proactive! Reach out to older students or alumni who you admire, and find out how they have been able to achieve success. Don't be afraid to dream big. Set goals for yourself, and then create a plan to achieve them.