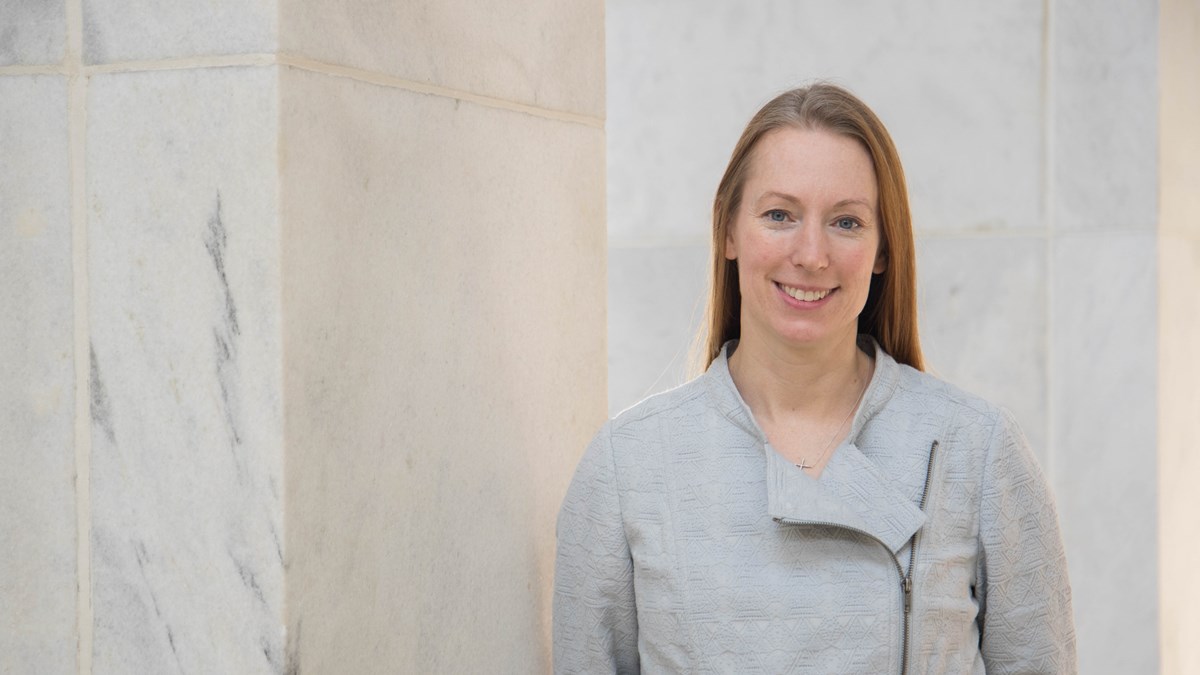 Terri Davis is a testament to the fact that medical school does not interrupt life. As a wife, a mother of six, a member of the Army National Guard and a fourth-year medical student at West Virginia University—to name just a few of the other activities she is involved in—Terri knows how to pursue her dreams and reach new milestones.  
Just a few years ago, Terri was living with her family in Maryland. She was working as a physician assistant in a prison, an experience that exposed her to the medical field and ignited her passion to help people in a more profound and life-changing way.
"As a physician assistant, I have worked with great physicians and had an inspiring mentor; he was a professor, and the more he taught me the more I realized I didn't know," Terri said. "This helped me recognize the overwhelming needs in the healthcare field, and I thought if I went back to medical school, I would be able to help more people."
When it came to finding the right medical school, the most influential factors in Terri's decision were geographical location and program strength, both of which she found in WVU. Terri's quest for those pillars was further reinforced by the intangible qualities she found in the Mountain State. 
"If you are a genuine person who wants to do good in the world, and you want good education, then this is a great place for you," Terri explained. "People here genuinely want to help you; the community is very supportive of families, and the multi-culturalism that Morgantown enjoys is very unique. I can't imagine a better or safer place for my family to live in."
Determined to make her journey in medical school successful, Terri singles out perseverance and school support as key for survival and success.
"I hadn't gone to school in 15 years so it was a very difficult adjustment, but with tutoring and a lot of peer support I made it through," Terri said. "It can be emotionally tough. You can't get depressed when you don't do as well as you want, and you just have to keep going."
Terri credits the flexibility, encouragement and support that WVU provides with making students feel at home and dedicating time to serve the community. She called to duty, with the summer of 2016 floods in southern West Virginia, as a member of the Army National Guard.
"The school was very supportive, and Dr. Norman Ferrari, the vice dean for medical education, told me, 'Of course you have to go,'" she said. "I was the officer in charge of a group of medics, and together we gave over 700 vaccinations, coordinated 30 medical volunteers, and we were able to be part of the community."
Despite the great demands on her time, Terri makes sure she is involved in other extracurricular activities. She is currently working on a campaign to raise awareness for human trafficking with a university event that took place in January 2017.
"I am inspired and motivated by all opportunities here at WVU to make an actual difference in human trafficking, and I didn't have that ability before," Terri said. "I have connections in the West Virginia State Medical Association to help improve laws for health needs and human trafficking survivors in West Virginia and to make an actual difference here."
Asked about her advice to prospective medical students, Terri stressed that it all starts from being authentic during the interview.
"At WVU, they care about who people are, so the best advice is to be your best self and have a real reason for why you care about West Virginia," Terri said. "Everyone who interviews here says they care about rural health. This may be true, but make sure you have a reason why that really motivates you."
As a devoted wife, a busy mother of six and a very dynamic medical student, Terry shares some of her tips that help her strike a good balance.
"Being successful is about prioritizing and getting organized," Terri said. "I have a calendar on my computer, and that's my tip for survival. I have to schedule everything for everyone very carefully. My kids have to step up, and my husband has been amazing, so I have a very good support system."
Terri envisions herself as an emergency medicine physician, however, her aspirations don't stop there. She is endeavoring to tap into her desire to help people.
"I want to stay in the National Guard to help our state; I want to travel the world to help those without medical care; and, I want to help change laws that will make our country better," Terri enumerated. "I don't think I ever want to stop. I will just keep on going and finding new projects and ways to help people just because it makes me happy to make others' lives better."