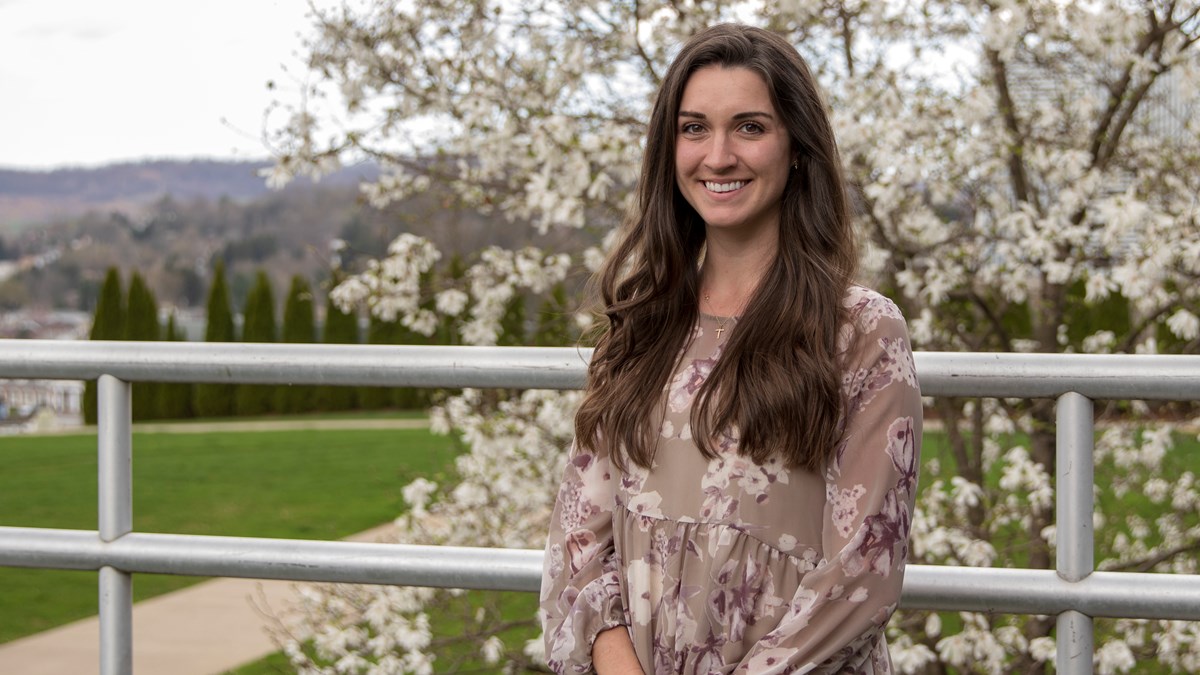 Hometown:

Sewickley, PA

Undergraduate Degree:

Biology, Duquesne University

Residency:

West Virginia University Department of Pediatrics
Explore all options. Be open to all possibilities.
It's not just the mantra fourth-year medical student Melissa Wolz will use as she begins her residency this summer, it's the sentiment that describes how she landed in pediatrics.
"As I went into each rotation during my third year, I knew I had to keep an open mind and really try to see myself practicing in whichever field I was studying at the time," she said.
Wolz, who will complete her residency in WVU School of Medicine's Department of Pediatrics, said that it was during her final rotation of her third year that something "clicked."
"The culture, personality, and type of work all aligned with my interests and priorities and I knew I had found my fit," she said. "I liked being able to treat the child but also to work with their families."
Wolz is no stranger to the University. Her parents are alumni who met while attending WVU. Her father Dean is an alumnus of the School of Medicine.
Wolz grew up in Sewickley, Pa., not far from Pittsburgh where she would later attend Duquesne University, majoring in biology.
While at Duquesne, she was a member of the equestrian team which she credits with helping her learn teamwork and balance – as well as fostering an interest in how equine therapy can play a positive role in her future patient's lives. She hopes to eventually open a practice in a rural community where she can help underserved populations.
Rural care became of particular interest to her after participating in the Pediatric Rural Scholars Program.
"Keep an open mind about what you think you know about West Virginia," she said. "The state has so much more to offer than most people realize. The School of Medicine provides so many opportunities to help you explore the state, foster your personal relationships and make connections to your cohort and the deans."
She credits the School's environment and culture with helping make her medical school experience so positive. She was even able to keep up her love of saxophone to form a jazz band with her classmates.
"I've been able to keep what's important to me a priority in my life," she said. "Everything from riding horses and volunteering to performing in a band with my classmates is possible because of the support I receive."