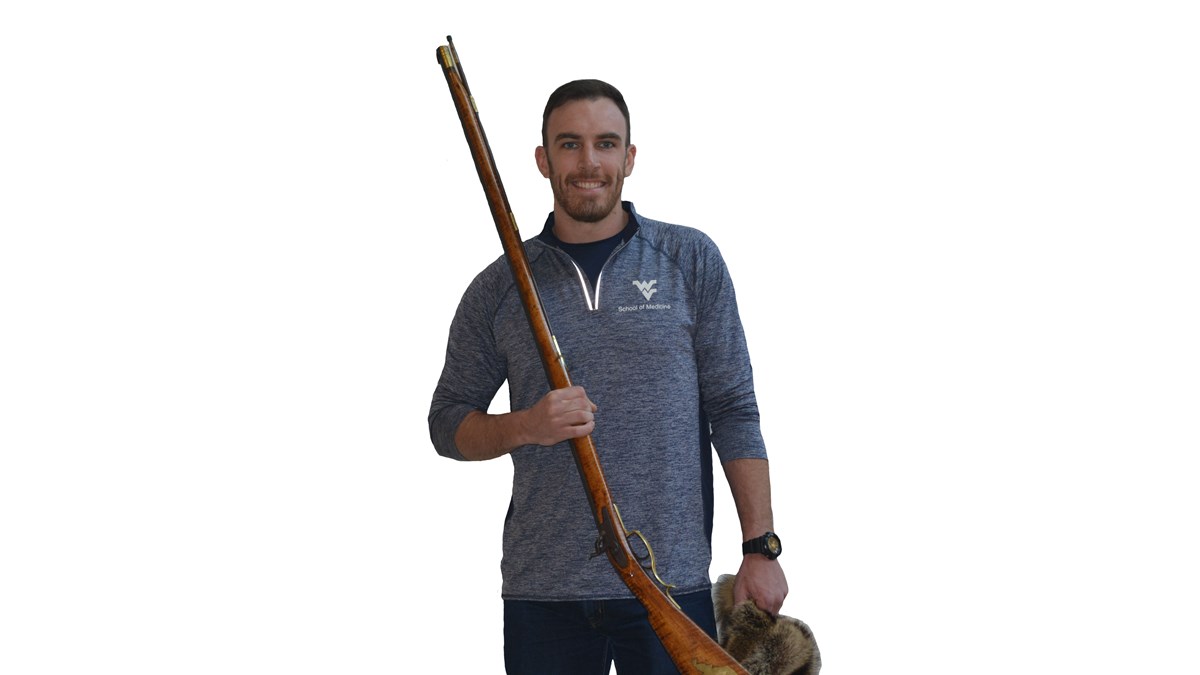 Hometown:

Fairmont, West Virginia

Undergraduate Degree:

Chemical Engineering, Statler College of Engineering and Mineral Resources, West Virginia University
1. What made you want to get your MD degree at WVU? 
I was born and raised a mountaineer. I have always had great pride for my school. The people are very approachable and helpful, and I have a close bond with faculty and staff. I could not see myself going anywhere else.   
2. As a Morgantown native, did part of you always want to be a Mountaineer ? 
I absolutely did.  This is where my pride came from. I grew up going to the different WVU events and seeing the positive impact on the state and region.  It made me want to be part of something bigger like the mission of the land grant institutions.   
3. So far, what is your favorite part of the MD program? 
I like how this program has a close bond between the faculty, staff, and students. Communication is highly regarded and we have lots of opportunities to interact with our classmates.  
4. What made you want to become a doctor? 
My passion for medicine was formed in the Emergency Department at WVU during my freshman year. I was part of a care team that cared for local West Virginians.  It became a passion of mine to take care of those in need and support my community.   
5. How do you think your 3rd and 4th clinical years will be unique since you are part of the Morgantown Campus? 
I've grown familiar with this campus through my previous volunteering, research, and working as a clinical assistant. It is exciting to be part of an institution that is on the frontline of innovation and research. 
6. What is the most fun community service you have done so far?  
I took a trip to Gilbert, WV in Mingo County with the three faculty members to do outreach.  We provided healthcare to the underserved in that area.  I went back to volunteer for ATV safety education at the annual Hatfield and McCoy Trailfest. 
7. Did the programs orientation week help you get to know your classmates, faculty/staff, before classes officially started? 
I like how this school emphasizes a close relationship between faculty members and its students.  They set aside an entire week to prepare us for the academic demands and allow us to create social bonds with our classmates.   
8. Do you have any advice for anyone thinking about medical school? 
Balance is the most important part of medical school. You have to put forth the time for studying and for taking care of yourself.  You have to make time for your physical and mental health.  You need to spend time socializing with your classmates and family members.   
9. What activities help keep you a well-balanced medical student? 
I am an outdoors man. I like to hike, whitewater raft, dirt bike ride, target shoot, camp, and other outdoor activities.  These are perfect activities for West Virginia. 
10. So far, which wellness event has been your favorite?   
I liked the Snowball best so far.  It provided my classmates and me a means for interacting outside of the academic environment.  It allowed us to get to know each other and the staff members while being able to decompress.   
11. What plans do you have for the summer between first and second year? 
The first part of my summer I plan on traveling with my younger brother and camping in different locations in the tri-state area.  The second part of my summer I will be doing an Emergency Department externship here at WVU Medicine.   
12. What are your goals after graduating? 
I am keeping my mind open.  Medicine is a great and fast moving field, and I could be happy doing several things.  I tend to like action oriented specialties like emergency medicine and trauma.  I'm looking forward to seeing where this takes me. 
Interviewed spring of 2017 (during the MS1 curriculum)