Surgery - Thomas H. Covey Award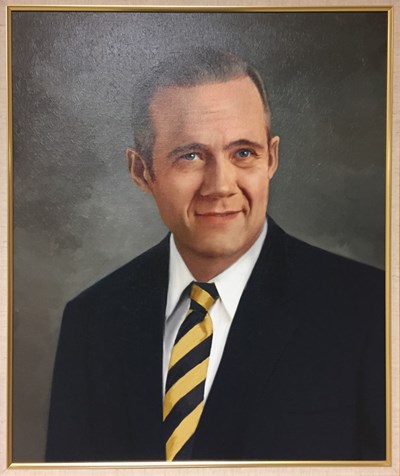 The Thomas H. Covey, Jr., M.D. Surgery Award 
The Thomas H. Covey, Jr., M.D. Surgery Award is presented annually to the highest achieving fourth year medical student entering into a general surgery residency from the Morgantown Campus, as determined by the Surgical Faculty and Residents of the West Virginia University School of Medicine. 
Thomas H. Covey, Jr., M.D. is a West Virginia native who has a given his heart and soul along with a lifetime of service to the West Virginia University School of Medicine and the residents of this state.  Born in Beckley, WV and educated in Weston, WV, Dr. Covey graduated Phi Beta Kappa from West Virginia University in 1957.  He received his medical degree from the prestigious Harvard Medical School in 1961 and completed his surgical residency at the University of Michigan.  Following four years of service with the United States Army Medical Corps in 1967, during which he served with distinction, Dr. Covey was recruited back to WVU and rose rapidly to the rank of Professor of Surgery with a clinical focus in the field of endocrinology and endocrine surgery. 
Known for his exemplary professionalism and judgment, Dr. Covey quickly became one of the most respected surgeons in the state, which led to opportunities to serve in a variety of leadership roles for the WVU School of Medicine and Ruby Memorial hospital.  He was a member of multiple prestigious regional and national societies, including both the State Chapter and National American College of Surgeons.  During his academic career, Dr. Covey authored more than 10 peer reviewed journal publications and numerous book chapters.  Always known for his teaching, he was the recipient of numerous teaching awards from both medical students and surgical residents.  Personal reports from all available records and his former pupils are full of glowing remembrances of his dedication to surgical education.  He was loved and admired by students and residents at all levels.
Dr. Covey has provided even more leadership and service to the WVU School of Medicine in his retirement than most professionals accomplish in their lifetime.  He continues to keep involved within the School of Medicine and Department of Surgery by teaching anatomy in the first year curriculum and working on the School of Medicine admissions committee.  In addition, The Thomas H. Covey Jr., M.D. visiting professorship in surgery continues to educate the Department of Surgery by providing lectures to faculty, residents, and students from leaders in the field of endocrinology and endocrine surgery.
Award Recipients
2020
Katherine McClain
2019
Conley Stout
2018
Paul Burchard
2017
Sriganesh Sharma
2016
Jedson Liggett