Walter Moran Surgery Award

The Walter H. Moran, Jr., M.D. Surgery Award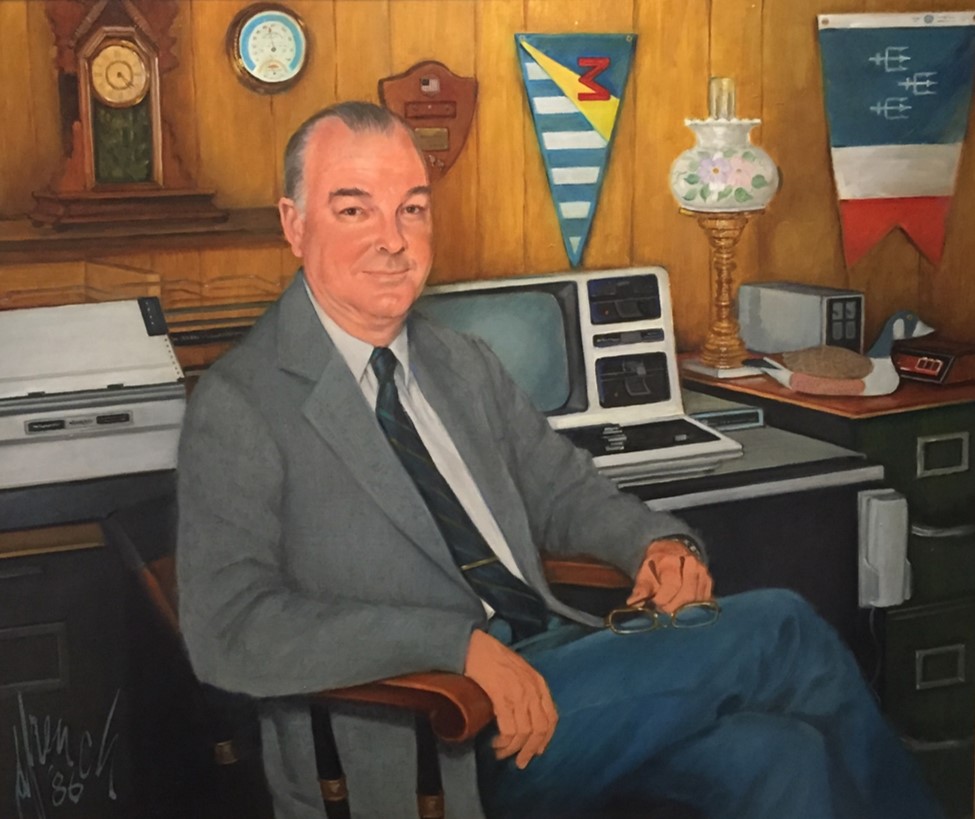 The Walter H. Moran, Jr., M.D. Surgery Award is presented annually to a fourth year medical student for achieving the top performance in the Third Year Medical Student Surgical Clerkship at the West Virginia University School of Medicine, Morgantown campus. 
Walter Harrison Moran, Jr, M.D. came to West Virginia from the University of Minnesota as a junior resident to become the very first chief resident in the WVU department of surgery.  He went on to become a faculty member, establishing himself as a scientist and academician with a strong research laboratory, holding dual appointments in surgery and the department of physiology and biophysics.  During his career, Dr. Moran published 21 papers, 8 book chapters, multiple reviews and editorials, and 9 published abstracts.  His clinical interests included the care of burn patients, along with endocrine and trauma surgery.  Personal reports from his former pupils and all available records indicate that he was a successful teacher of students and residents at all levels. 
The establishment of the emergency department, development of EMS, paramedic and trauma systems at WVU and throughout the state is attributed almost solely to Dr. Moran and his perseverance.  He personally established emergency care standards at University Hospital and worked with the state to establish its emergency medical system and communications network in the early 1970s.  It is rumored that he personally helped place a communications tower on top of Chestnut Ridge, a local mountaintop, which provided the possibility for distant radio communications. 
Dr. Moran's primary contribution to surgical science research began when he developed a technique to measure antidiuretic hormone through an automatic assay using an IBM computer.  Using this assay, he discovered primary secretion of antidiuretic hormone without other causes, an important breakthrough nationally.  Dr. Moran was a member and leader of multiple prestigious regional and national societies, including being a founding member of the American Trauma Society, in January of 1975. 
When remembering his career at WVU, Dr. Moran once stated: "we used to do almost everything... Then people who come in sort of step up on your shoulder; I guess they start where you left off and then they take the next step.  The next group takes it up one more step... In other words, the Health Sciences Center is beginning to blossom out and is filling that grand plan."  Upon receiving this award, established in his honor, students should be proud that they stand on the shoulders of a giant.
Award Recipients
2020
Kristie Sparks
2019
Tyler Buchanan
2018
Phillip Pifer
2017
Luke Grome
2016
Hayley Leight
2015
Robert Hull
2014
Jonathan R. Amoroso
2013
Patrick Bonasso
2012
Nathan Klingensmith
2011
James M. Bardes
2010
Ashley Rawson
2009
David M. Fourqurean
2008
Shelley Reynolds
2007
Cara Sedney
2006
Brad Van Dyke
2005
Christopher Dawson
2004
Bahair Ghazi
2003
Bryan Pukenas
2002
Jeremy Leslie
2001
Brian Wood
2000
Eric Nies
1999
Betsy Shook Kazienko
1998
Jay Keener
1997
Robert Santrock
1996
Pamela Williams-Arya
1995
Edwin Pia
1994
Jeffrey Skiles
1993
Elizabeth Powers