W. Warren Point Award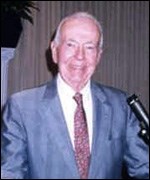 The West Virginia University School of Medicine Charleston Division Class of 1991 established the Warren Point Award given in honor of Dr. Warren Point, founding Chair of the Charleston Division Department of Internal Medicine, in recognition of, and thanks for, the countless hours he devoted toward patient care and the enhancement of medical education at WVU-Charleston.
The recipient of the award is a senior medical student who best exemplifies the qualities of empathy and understanding, thereby strengthening their clinical training through compassion for others. CAMC interns and residents select the recipient since they participate directly in student clinical training.
Award Recipients
2020
Ajay Makwana
2019
Madison Shirkey Anderson
2018
Charlotte Ballentine
2017
Tanner Moore
2016
Christina Paluskievicz
2015
Sydney Clark
2014
Karina L. Geronilla
2013
Grant Morris
2012
Elizabeth Bowles
2011
Sunjay Nunley
2010
Tad Nair
2009
Gretchen Weber
2008
Anil Bhavsar
2007
Beth Bloom
2006
Clay Shamblin
2005
Jessica Perry
2004
Jason Frazer
2003
Hassan Mir
2002
Jennifer Tordilla
2001
Julie Haddy
2000
Laura Faix
1999
Justin Bailey
1998
Jennifer Mills
1997
Anne Glover
1996
Nancy Brunner
1995
Kelly Bauer
1994
Emily Montgomery
1993
Michael Covelli